BBVA Compass and San Antonio Stars align on new agreement
BBVA Compass announced today that it has completed a new agreement to team up and create opportunities with the WNBA's San Antonio Stars. The new agreement will be leveraged to create opportunities for local communities' bright futures and provide special promotions for game day activities.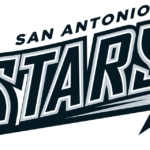 BBVA Compass' name was recently added atop San Antonio's tallest office building, the Weston Centre.
San Antonio holds a special place in BBVA Compass' heart.
"San Antonio holds a special place in BBVA Compass' heart," said BBVA Compass Chief Marketing and Digital Sales Officer Jennifer Dominiquini. "The bank prides itself on giving back to the community and providing opportunities for bright futures for everyone. The San Antonio Stars, and their amazing athletes who play important roles for athletes everywhere, hold these same values. We're excited about what we can do together for this special city."
The agreement follows a continuous wave of bank activity in the market, which included the bank naming former Stars player and current San Antonio Spurs coach Becky Hammon as one of its brand ambassadors last year. Hammon, who made history as the league's first full-time female coach, helped the bank tip off its new #BrightFutures campaign, complete with the bank's 10 Bright Principles.
The Stars, who moved their operations to San Antonio before the 2003 season, are well known in the area for their community involvement, including cancer initiatives and youth sports programs. BBVA Compass' similar commitment to the city is evidenced by the move to the Weston Centre amidst downtown's revitalization, the BBVA Compass Foundation donating a total of more than $450,000 to help fund 24 local organizations in 2016, and local bank employees pouring in over 2,400 hours of community service that same year.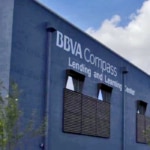 LiftFund's West Side campus in San Antonio
Also, in June 2015, BBVA Compass donated $1 million to LiftFund, the nation's largest nonprofit microlender, for a building on its new West Side campus, in addition to a $4 million low-rate loan.