BBVA Compass's "ownership" of client experience a key component to entrepreneurial-minded Florida market
BBVA Compass Gainesville City President Robert McDaniel has seen a good amount in his seasoned career in the banking industry.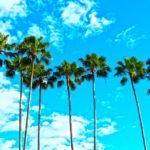 Boasting 25 years of experience, McDaniel credits his team's established roots in finance for the success the bank's local operation has found in Central Florida. Starting his career in the early 90s as a junior commercial banker, McDaniel can't quite recall what got him into banking - because it has always been in his blood.
"Honestly, I've always been interested in banking, even in high school," said McDaniel, four years into his stint as the market's leader. "My drive has always been to help companies grow and succeed, and to positively impact their operations and the economy."
McDaniel's career has always been with BBVA Compass and its legacy banks, starting with Central Bank of the South, and advising clients in Atlanta, Birmingham and Dothan, Ala., and McAllen, Texas, before moving to Gainesville in 2015.
"Everywhere I've been, I've been lucky to work with teams that take extreme ownership of the client experience," said McDaniel. "Here in Gainesville, we give our clients ideas, we add value to their company and daily lives, we get involved if they are having issues. It's all about proactive, extreme ownership."
Entrepreneurial Incubator
BBVA Compass has continuously been cited as one of the more innovative banks, especially due to its focus on technology. Gainesville is a perfect place for the bank to implement its strategy, as the city continued its push last year in becoming Florida's "largest technology incubators".
"This is a high-tech area, and there are more business incubators in Gainesville, per capita, than anywhere in the country," said McDaniel. "We are very well-connected to all incubators in the area."
While the bank has recently released digital products like its EPL and PositivePay and ARP services, in addition to its award-winning mobile banking app and Tuyyo, McDaniel knows it's the follow-through that is especially key in the bank's digital success.
Our team is educated in our digital tools because they want to be.
"We use technology as a core component to bring an additional aspect to client advisement," said McDaniel. "Where we really stand out is how much we embrace technology and our knowledge around it. Our whole team is well-versed and educated in our digital tools because they want to be."
With McDaniel, two relationship managers and a dedicated retail team, BBVA Compass's local team is well-equipped to create opportunities for its clients in various aspects.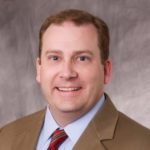 BBVA Compass Gainesville Market President Robert McDaniel
Community-driven
The bank has a network of volunteer chapters across its footprint, led by volunteer chapter officers, including a volunteer chapter president. Before 2017, BBVA Compass' Gainesville market was without a volunteer chapter.
"When Robert came on board as the city president, we had his full support to get a chapter here," said Colleen Ayres, the bank's Gainesville Volunteer Chapter President and relationship support specialist. "We proved that we really wanted a volunteer chapter. Our employees were involved in the community before we had a chapter, so we had enough involvement already to establish that group last year."
The volunteer chapter works regularly on community-driven initiatives with organizations such as Junior Achievement and the Boys and Girls Club of Alachua County, focusing on financial literacy and other important topics.
Their achievements and dedication in their first year of the chapter's existence culminated in being recognized as the bank's Volunteer Chapter of the Year, reaching a staggering 795% of their goal for community service volunteer hours, surpassing other milestones as well. The chapter also represents Ocala, Spring Hill and Inverness, Fla.
How did the group get off to such a good start in its infancy?
"Volunteering is second nature to our employees," claimed Ayres.
No. 1 spot on the business side
While the Gainesville team's community accolades are certainly worthy of the spotlight, so are their recognitions on the business side.
The market's retail team, led by District Retail Executive Chuck Sprague (who is also the chair of the Junior Achievement chapter), was deemed the no. 1 retail team across the bank in 2017, based off of customer scores. In addition, Alachua County awarded BBVA Compass's Gainesville operations as the Business Partner of the Year for 2017.
BBVA Compass seems to be running well on all cylinders in Central Florida. What does Robert McDaniel attribute the success to?
"Experience," said McDaniel. "We have a lot of people who have been in this for a long time, and we have a great partnership between our teams and our lines of business. That helps a lot with our success."
For more information on BBVA Compass' products and services, go to BBVACompass.com.