The BBVA Foundation supported scientific and cultural knowledge in 2016 via awards and grants
Over the course of the year the BBVA Foundation recognized the achievements and projects run by leading scientists, researchers and cultural creators both nationally and internationally. As well as providing visibility, the awards run by the Foundation also offer much-needed financial support to the sector.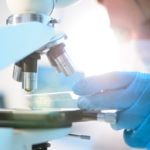 The first accolades came early in the year, via the BBVA Foundation Frontiers of Knowledge Awards, which recognize and encourage outstanding research and cultural creation, such as that demonstrated by each of the eleven prize-winning scientists. These included the world-famous physicist Stephen Hawking in the Basic Sciences category, who for the first time was honored for his research into galaxy formation.
The recently deceased ecologist Ilkka Hanski was distinguished in the Ecology and Conversationalist Biology category, for creating a new branch within his discipline that examines metapopulation biology. The renowned climatologist Veerabhadran Ramanathan picked up the Climate Change category award for his discovery of other gases and pollutants responsible for altering the Earth's climate, in addition to the well-established CO2. In biomedicine, the neuroscientists Edward Boyden, Karl Deisseroth and Gero Miesenböck were recognized for their work to develop optogenetics, a technique for studying brain functioning with unprecedented precision. Meanwhile, the economist Martin Ravallion was distinguished in the Development Cooperation category for quantifying the poverty threshold.
Concerns over climate change were also in strong evidence at the BBVA Foundation Biodiversity Conservation Awards. These awards honor efforts to prevent the destruction of the planet's natural heritage and to promote awareness, action and an understanding of ecology and conservation biology. In 2016 the judges opted to distinguish the GREFA, Conservation Land Trust and Carlos de Hita for their work in activities as diverse as the rehabilitation of Spanish fauna, land conservation in Chile and Argentina and compiling a sound archive of nature.
In the seemingly impenetrable discipline of mathematics, for the second consecutive year the BBVA Foundation and the Spanish Royal Society of Mathematics (RSME) partnered to organize the Vicent Caselles Mathematical Research Awards. This year six young Spanish researchers under the age of 30 received grants of 2,000 euros for their groundbreaking work in the field.
In the awareness that much of the scientific community is struggling to secure funding, the BBVA Foundation organized another round of Grants for Scientific Research Teams and Cultural Researchers and Creators. Said grants are designed to support the mid-career personal projects of professionals who have come with up innovative products in their field. In total, the BBVA Foundation has granted 55 individual grants of 40,000 euros each.