BBVA has granted CAF Development Bank of Latin America a $200 million loan that will finance CAF's assistance programs designed to address the social and economic effects of the COVID-19 pandemic in Latin America. The negotiation and documentation of the loan were fast tracked in order to expedite support for the region.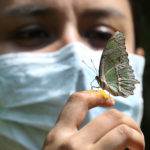 BBVA and CAF have a close and long-standing relationship. This collaboration has borne numerous innovative financing solutions in different Latin American countries, including bond issuances in the domestic and international capital markets, project and trade finance, and SME financing, among others. This bilateral loan further reinforces the collaborative commitment between BBVA and CAF, as established in the Memorandum of Understanding signed by both institutions in 2018.
In the words of BBVA's Group executive chairman Carlos Torres Villa, "We are very proud to collaborate with CAF in its efforts to mitigate the effects of COVID-19 and assist the economic recovery of Latin America. BBVA wants to be part of the solution and this financing evidences our commitment."
Meanwhile, the Executive President and CEO of CAF, Luis Carranza Ugarte, said: "We continue working to bring resources with more favorable interest rates and terms to enhance the population's well-being, maintain the social gains achieved in the past two decades and promote the region's economic recovery together with an ally like BBVA."
About CAF
CAF Development Bank of Latin America is a development bank that was established in 1970, owned by 19 countries - 17 from Latin America and the Caribbean, Spain and Portugal - as well as 13 private banks in the region. It promotes a sustainable development model and regional integration through credit operations, non-reimbursable resources and support for the technical and financial structuring of projects in the public and private sectors of Latin America. It is one of the main sources of multilateral financing and generates important knowledge for the region.