BBVA launches a new supply chain finance solution to lead the business in its main markets
BBVA has created a new supply chain finance solution to compete and lead the business in Latin America, the U.S. and Europe. The tool allows for the centralized management of payments, optimizing corporate clients' working capital while helping to improve the financial health of their suppliers. All of this with a unique digital experience thanks to the simple and intuitive navigation.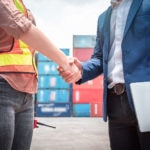 In an environment where liquidity is once again the protagonist, supply chain finance or confirming have been confirmed as a countercyclical product. It is an essential tool that allows companies to provide financial support that is more crucial than ever before to the suppliers that are part of their supply chain, while optimizing their working capital position.
According to data from PwC's 2019-2020 report on working capital, it is estimated that liquidity trapped in companies balance sheets totals €1.2 billion, with the harm this does to both the supplier and their business as part of the company's daily cash management.
BBVA has put a solution in its corporate clients' hands that will allow them to respond to the challenges they face in financing their supply chains: complete financial coverage in the different countries and currencies in which the client operates; operational and contractual simplicity; and easy and effective onboarding of all suppliers.
The new platform, BBVA Global Supply Chain Finance, offers a unique digital experience thanks to its simple and intuitive navigation. Some of the characteristics that make it stand out the most include the single access point, which allows for a centralized view of all of the companies' programs and suppliers in all locations and currencies at the same time; a secure connection, integrated with the client's ERP and adapted to their business processes; and internal control thanks to the total tracking of invoices and payments. This solution is now available for BBVA clients in Europe, the U.S., Mexico and Peru, and it will also be available in Colombia in 2021.
BBVA has more than 20 years of experience in this business and is enhancing its offering through a cloud-based web solution with a unique user experience. The buyer controls all of their programs in different countries and currencies form a single access point. Meanwhile, the supplier has access to a wide range of tools that allow them to receive advance payment of their invoices, simulate their future payment flows, plan their cash flow and have real-time management control.
One of the biggest competitive advantages of offering centralized supply chain finance is that it allows BBVA to reach the entire base of suppliers with no limits on the number or amount of invoices - from the most strategic to those with smaller purchase volumes. In addition, the new platform has an agile and straight forward onboarding process, with specific support teams that allow providers to join the programs online, encouraging their participation.
BBVA is strategically leveraging its extensive expertise in cash management services, offering the best options in terms of connectivity, types of formats and files. In order to offer the best service, the supply chain finance offering for corporate clients is complemented by  specialized product teams around the world as well as experts in providing advice on working capital. The bank was recognized by the publication Global Finance as the best provider of supply chain finance in Western Europe in 2019 and the best provider of supply chain finance in Latin America in 2020.