BBVA launches an advertising campaign in different countries to support its customers during the pandemic
Economies around the world have never experienced a halt in activity as drastic as the current economic standstill caused by COVID-19. The new normality, as the experts have coined it, has brought with it a feeling of global fellowship in which all countries are fighting together to overcome this difficult experience.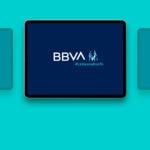 In this context, companies' commitment is more necessary than ever before. That's why BBVA wanted to transmit its firm support for customers and society during these difficult times on a global level. This priority has led all of the Group's franchises to send a message of solidarity through the different advertising campaigns in the markets where BBVA has a presence, encouraging people to stay home. BBVA's leadership in digital and mobile banking poses a unique advantage for customer service during this period of confinement. In fact, the use of digital channels - and also digital sales on these channels - has increased during this period, now representing 59 percent of total sales.
In Mexico, the bank launched a campaign inviting all Mexicans to pay the outstanding bills they owe each other, spend time with their families and do the things they always postpone. Taking advantage of this time to be in closer touch with loved ones, protecting ourselves and protecting them. Staying at home is the best way to do this. That's why the bank is encouraging all customers to use its mobile banking app to do all of their transactions.
With the hashtag' #IStayAtHome, BBVA in the U.S. has joined this global campaign with the priority of protecting employees' health, customers and the entire community that is part of BBVA.  The bank wants to accompany both individuals and companies in their financial needs during these difficult times, and that's why customers can do all their banking operations on the app and on telephone channels, without leaving home.
The arrival of coronavirus has accentuated the importance of the use of data and artificial intelligence - both to find out how individuals are behaving during this time and to guarantee everyone's health. That's why in Colombia, under the slogan 'We move so that you don't' BBVA has reinforced all of its digital channels to prevent people from having to go to branches, and has launched the campaign 'It's time to take care of ourselves #StayHome'.
The bank also wanted to expand its message with 'Today the world is challenging you. We keep moving to be the bank you need today. BBVA is taking advantage of technology to help people overcome the challenge of doing these everyday tasks from home.
In Spain, the bank wanted to remind customers that its digital channels (bbva.es website, the mobile app, and BBVA Line) are available, as well as the assistance of its more than 2,000 remote advisors to facilitate any financial operations they need. Joining the movement #IStayHome.
In Peru, BBVA is part of the government plan 'Reactivate Peru', which is designed to give the greatest support possible to the owners of small and medium sized enterprises, whose hard work and efforts have significantly contributed to the country's economy and employment. The bank has also participated in the distribution of public subsidies to help more vulnerable groups. Furthermore, it offers the lowest rates in the market as a clear sign of its willingness to support the corporate sectors with the greatest needs at this time.
Support for companies that are having a hard time is also the message that BBVA wants to send to its clients in Uruguay. SMEs can find guarantees and easy payment terms so they are able to face this situation and resume their normal activity following the pandemic.
During this crisis, BBVA has managed to combine the protection and safety of employees and customers in the different countries with maintenance of an essential service for the economy. It is offering easy payment terms to individuals and liquidity to companies to face the crisis. And as always, rooted in its digital capacities to be close to its customers when they need it most.