BBVA moves forward the publication of its results by one day
BBVA has decided to move forward the publication of its second quarter 2017 results to July 27, a day earlier than originally scheduled, in order to facilitate its coverage, given the large number of presentations in the sector the following day.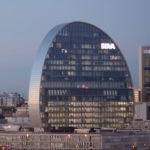 BBVA's results will be announced at the close of market in Spain. At 18:00 CET, CEO Carlos Torres Vila and CFO Jaime Sáenz de Tejada will offer a presentation of the results to anaysts and investors, which can be followed via audio-webcast on the Shareholders and Investors website and on bbva.com. Later, the CEO will inform the media about the results and the financial evolution of the group during the second quarter of the year. This will also be done live via audio-webcast, from bbva.com.