AVA Digital Awards recently recognized the BBVA Music Sessions for its "high standard of excellence," noting the work "serves as a benchmark for the industry."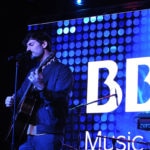 The campaign received the top honor, a platinum award, in the Integrated Marketing category. A synergistic effort by BBVA Compass, AXS and AEG, the collaborative live entertainment initiative reached multiple strategic markets across the bank's footprint.
We tried to integrate our digital reach through this special promotion.
"This is truly a testament to the bank's and AEG's vision of bringing something innovative and rarely seen before in the entertainment industry," said BBVA Compass Director of Brand Strategy, Partnerships and Branded Content Sheiludis Moyett. "BBVA Compass is a leader in digital transformation, so we tried to integrate our digital reach through this special promotion and create opportunities for fans of various genres. We also wanted to leverage the flexible nature of our partnership with AEG and AXS, which allows us to weave together customer passion and business priorities simultaneously."
The 11-concert series, which popped up in corporate markets including Dallas-Fort Worth, Denver, Houston and Phoenix, brought local fans up close to their favorite artists, while viewers at home caught performances and interviews on Facebook Live. Featured artists include Tyler Rich, Stephanie Quayle, DaniLeigh, Molly Kate Kestner, John Spilthoff, Hailey Knox, Luke Pell, Elsa y Elmar, Victoria La Mala and Ivory Layne.
While some concert attendees were bank clients, the majority of fans were invited through social media channels. Leveraging AXS' high-traffic digital platforms and social channels, each event presented a unique opportunity for fans to engage with artists at multiple stages of the concert journey.
Fans were able to interact in an intimate, authentic and unique music setting.
"The Music Sessions were built upon BBVA's brand promise of Creating Opportunities— and we wanted to create an opportunity for music fans and artists to connect to one another in a meaningful way," said Justin Jimenez, VP of content for AXS. "By activating talented musicians aligned with the BBVA mission and leveraging the AXS platform, fans were able to interact in an intimate, authentic and unique music setting—whether it was in person or through a digital experience."
AVA Digital Awards is an international competition that recognizes excellence by creative professionals responsible for the planning, concept, direction, design and production of digital communication. Work ranges from digital campaigns – to audio and video production – to website development – to social media engagement – to mobile marketing.
(Story continues below)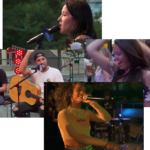 The competition is judged by the Association of Marketing and Communication Professionals (AMCP), the industry's preeminent third-party evaluator of creative work. The organization has judged over 200,000 entries since its formation in 1994. Less than 15 percent of entries win a platinum-level award.
BBVA Music Sessions is part of a multiyear agreement BBVA Compass signed with the world's leading sports and live entertainment company to create opportunities for customers across the country, including events, concerts and brand activations at some of AEG's key venues. The agreement, brokered by AEG Global Partnerships, is part of the bank's commitment to creating opportunities and positive experiences for clients and the communities it serves.
The following are quick social media statistics around content engagement. Content includes live streams and artist interview videos hosted on AXS social channels:
23 million video impressions
5 million minutes of BBVA Music Sessions content consumed
163 thousand social reactions