This year we are celebrating the 55th anniversary of BBVA in Paraguay, a source of great price for the entire BBVA Group and a demonstration of our commitment to the country.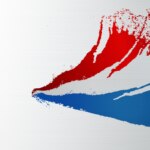 Throughout these nearly six decades, BBVA has participated in the development of one of the fastest growing countries in the Americas in recent years.
Paraguay is a young and dynamic country that is finding opportunities in the major changes taking place in the world. It is a country that stands out for its macroeconomic stability and administrative, exchange and regulatory regimes that are highly attractive for foreign capital. The country also has very clear competitive advantages, such as its agricultural production, natural resources and privileged geographic location – it's surrounded by two rivers, the Paraguay River and the Parana River in the heart of South America, and by two of the region's largest economies. This makes it an ideal platform to invest in the entire South American continent.
Banks are facing a major challenge in Paraguay: developing the capacity to reach more segments of the population with financial services; specializing and offering increasingly personalized financial products and services in general, and using this to drive banking coverage and economic development.
BBVA is the largest international financial group in Paraguay, and a benchmark for the modernization of the financial system. Paraguayan society is demanding access to financial services.
In this journey to banking coverage, BBVA Paraguay has two strategic priorities: increasing the retail and corporate franchise to reach more a more Paraguayans and companies; and being part of the digital transformation underway in the country.
To accomplish these goals, BBVA Paraguay has rolled out a 2016-2018 strategic plan which focuses on two main areas: improving the customer experience, putting it at the heart of business; and improving the digital products and services that are offered and the digital experience, for both sales and services, in order make financial services more accessible to the people of Paraguay.
The goal is clear: to make BBVA a benchmark for transformation and a leader in Paraguay's transformation process.
To accomplish this goal, we have an extraordinary team of more than 500 people - a young and enthusiastic staff who work every day to fulfill the BBVA Group's mission: to bring the age of opportunity to everyone.