BBVA presents innovative tool for its equity derivative products
BBVA has rolled out an innovative dynamic portfolio DIY-management solution for wholesale clients. BBVA has incorporated a new platform into its systems: Euroclear Quantessence, a tool that allows clients to easily set and change their portfolio's parameters. The software also allows clients to visualize the changes made to said settings in real time.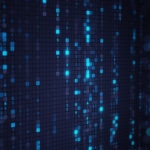 Thanks to this already-available solution, clients can tailor their portfolios by choosing the features and variables that better fit their interests and preferences.
This tool, intended for institutional clients, significantly decreases operational risks and the time to market of algorithm-based products. It also represents another step in the advancement of BBVA's 'Do it yourself' (DIY) agenda. The bank is an adviser that provides guidance and support to help clients make the best decisions, while granting them the ability and capacity to manage their own products.
Quantessence is an effective and neutral platform that provides transactional support to financial institutions that need to frequently and automatically re-balance their assets. The platform offers financial institutions an quick and easy way to operate in the market for individualized and protected investment products, such as iCPPI.
What benefits does Quantessence bring?
The platform reduces costs, time to market and operational workload, thus adding valuable facilities to savings and investment products. Key benefits include:
Flexibility. Platform integration ensures flexible access for all participants, with Quantessence acting as independent and neutral agent.
Robust infrastructure. The platform is fully integrated into Euroclear, the leading provider of settlement services in the financial industry. Euroclear currently holds over €28 trillion of assets for clients in over 90 countries
Continuous evolution. The open and flexible platform ensures that the institution does not depend on a single provider and can evolve its operational focus over time.
About Quantessence
Quantessence is part of the Euroclear group, one of the world's largest financial infrastructure providers, which aims to strengthen the world's capital markets by providing leading and secure pre- and post-trading services.
The company's purpose is to help financial institutions benefit from new technology in the savings market by providing flexible support in a world-class infrastructure, taking care of operations and reducing the time to market.  Euroclear currently holds over €28 trillion of assets for clients in over 90 countries, and is rated AA- by Fitch and AA by Standard & Poor's.