Public and private issuers and investors came together at the 10th edition of BBVA's Latin America Conference, a forum where they were able to identify business opportunities and share their vision of economic development, the social and geopolitical impact of COVID-19 and the ESG outlook in the region. This annual event, which was held virtually, had record-breaking attendance with nearly 1,000 professionals from over 400 institutions and 39 countries.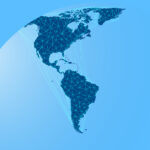 Throughout the three days of the BBVA Latin America Conference, current topics were addressed, such as the IMF outlook for the region, the effects of COVID-19 on the different economies, the relationship between Mexico and the United States, the perspectives of the main local central banks, and the emerging relevance of investing in ESG.
To do so, the conference benefited from the participation of experts in the public arena, including ministers of economy and finance and central bank governors from six Latin American countries (Mexico, Argentina, Colombia, Peru, Chile and Panama). Institutional investors from the Americas also attended, as did relevant companies working in the energy, infrastructure and commodities sectors in Latin America.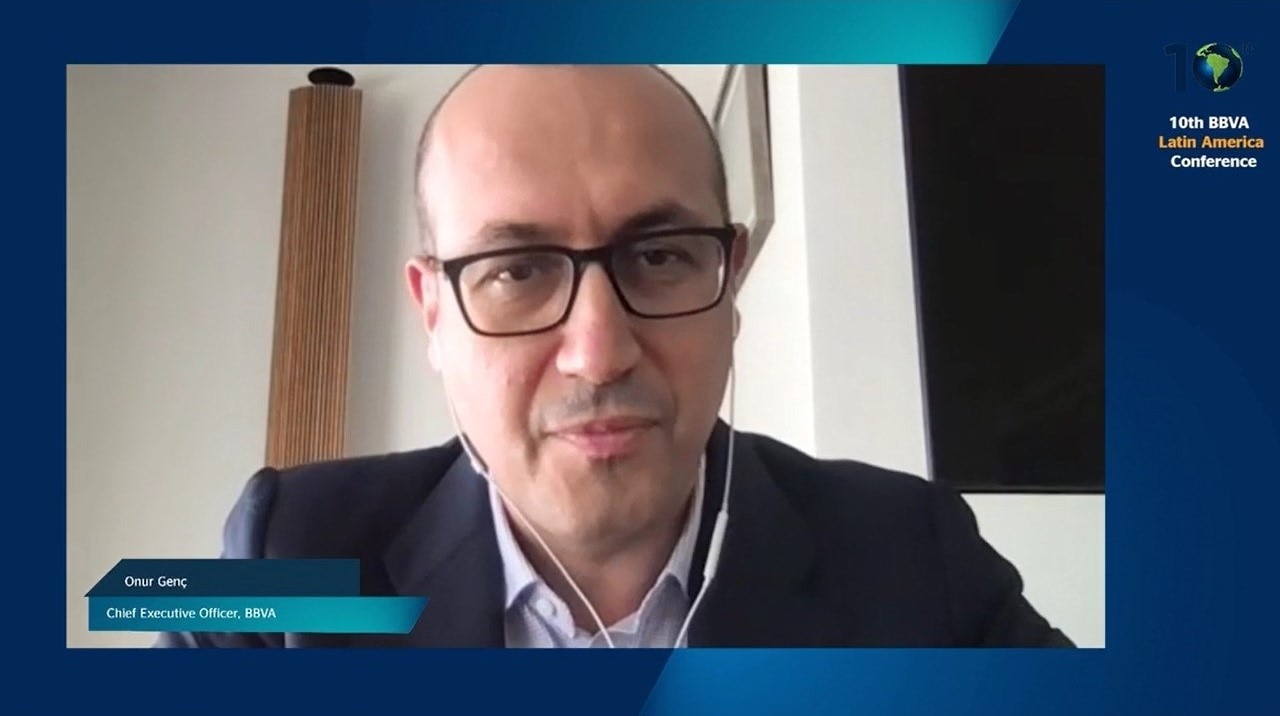 BBVA CEO Onur Genç gave the opening presentation at the event, in which he underscored two main themes: Latin America's macroeconomic outlook and BBVA's strengths and positioning in the region. In his analysis of the macroeconomic situation, the CEO stressed that the recovery has already begun and growth is expected to accelerate in the second half of the year. In his assessment of the region, Onur Genç based his comments on BBVA's credit card consumption figures for the first months of the year, which are already at pre-covid levels, and on the good performance of new retail lending, especially mortgages and consumer credit in the countries where BBVA operates. He also underscored the region's main attributes for recovery: its good demographic profile, the low level of private sector leverage and other indirect effects from countries such as the US and China that would benefit the region. In fact, BBVA Research's growth forecast for Mexico in 2020 was revised upward to 4.7 percent. In some countries that are tied to commodities like Peru, a strong growth of 10 percent is expected.
In terms of BBVA's positioning in Latin America, Onur Genç underscored the importance of the bank's unique network of franchises in the region, especially in Mexico where the bank has a 24 percent market share. He also emphasized the bank's leadership in sustainability, and its commitment to developing digital products and platforms in Latin America. In this regard, Genç said that: "At BBVA, we also strive to combine our global product capacities with profound knowledge of local markets to serve our clients."