The "BBVA Pensiones V" fund received the award for best equity pension fund in the annual event organized by the magazine, Investment & Pensions Europe (IPE). The same fund was a finalist in the 'Emerging' category, while the Enagás pension fund — also managed by BBVA Asset Management — was a finalist in the 'Passive Management' category.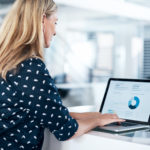 The IPE awards ceremony is the hallmark event for pension funds in Europe. This year, 434 pension fund candidates across 43 categories were under consideration, representing €2 billion in aggregated managed wealth for close to 75 million shareholders across 22 European countries.
This recognition validates the management skills of BBVA Asset Management's Asset Allocation team, which are grounded in consistent discipline, an objective decision-making process, diversification of investment decisions, and the application of a few tried-and-true precepts such as cutting one's losses and letting profits run.
"In the investment process, the BBVA AM Asset Allocation department places significant importance on the human factor: identifying it, detecting it, and isolating it so any human error can be mitigated," said Alberto Gomez-Reino, BBVA AM's Head of Institutional Asset Allocation.
This philosophy translates into a strict investment discipline comprising two types of decisions: strategic decisions with a horizon of between three and five years and more short-term tactical decisions (between one and nine months).
Luis Vadillo, BBVA AM's Head of Pensions and Institutional Business said:  "It is a source of pride for BBVA Asset Management to receive such important international recognition in relation to the management of our institutional clients, such as the corporate pension funds."
Also in 2019, Spain's daily business newspaper 'Expansion' and Allfunds Bank selected BBVA Asset Management as the 'Best Asset Allocation Manager' and BBVA Pension as 'Best Pension Plan Manager' in Spain. The magazine 'EQ Derivatives' also recognized BBVA AM as the Best Systematic Investment Team of the Year.