BBVA moves ahead with its real estate strategy, sells 14 office-building portfolio in Spain
BBVA's strategy to curb its exposure in the real estate market continues to bear fruit. The Group announced the sale of a 14 office-building portfolio in Spain, codenamed Project Boston.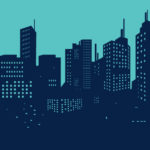 Fair winds in the real-estate market have helped BBVA close its second wholesale operation in 2017, after the bank's divestment in 3,500 properties (Project Buffalo) announced last February 15. On this occasion, BBVA is selling a 14 office building portfolio, totaling a combined 116,000 square meters of rental space, consisting of properties ranging between 1,000 and 24,000 square meters. The buildings are located in Catalonia (eight units), Madrid (five) and the Valencian Community (one). The gross book value of the portfolio is €300 million. BBVA has not disclosed the final sale price of the operation, due to the confidentiality of the agreement. The impact of the transaction on BBVA Group's results, recognized in its 2016 financial statements, has been negligible. The operation was closed after a competitive bidding process that attracted a number of wholesale investors and asset managers.
The sale of this type of portfolios is one of the channels singled out by the bank to curb its real estate exposure, one of the strategic objectives in BBVA's Strategy and M&A area. "We are moving forward according to plan and will continue to carry out this type of transactions," said Javier Rodríguez Soler, Head of Strategy and M&A at BBVA.
Additionally to the Buffalo and Boston projects, BBVA took part in Testa Residencial's recent non-cash capital expansion, contributing about 1,500 properties.