BBVA signs an agency agreement with ALD for full service vehicle leasing in Spain
The agreement with ALD, a subsidiary of Société Générale and leader in the European vehicle leasing market, includes the sale of BBVA Autorenting, S.A.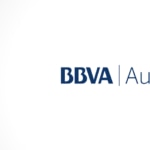 ALD will now become BBVA's vehicle leasing partner for all of the bank's customers in Spain. The agreement expands on the terms of collaboration that have existed between the companies since 2014, and allows BBVA to improve its customer value proposition for mobility solutions with a larger and more innovative range of vehicle leasing products.
The French company has a wide range of vehicles and specializes in the most innovative products like flexible leasing by hours, car-sharing and direct online access to information on the status of the vehicle for customers.
Part of the agreement includes ALD purchasing the company BBVA Autorenting. The operation is expected to be completed by the third quarter of the year. BBVA Autorenting is the seventh largest company in the sector in Spain, with a fleet of 25,000 vehicles. This operation bolsters ALD's position in Spain, while also strengthening BBVA's value proposition for its customers.