BBVA starts arbitrations procedures with the ICSID on the exit from its Bolivian Pension Fund Administrator
BBVA has requested arbitration procedures through the complementary mechanism of the ICSID - the International Center for Settlement of Investment Disputes – within the framework of the Reciprocal Investment Promotion and Protection Agreements between Spain and Bolivia with respect to the transfer of BBVA Previsión AFP (Pension Fund Administrator) to the Government of Bolivia.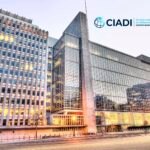 Since the approval in 2009 of the constitutional reform in Bolivia which introduced the principle of social security and in 2010 when a new law restored a pension system administered by a public company, a transition process was initiated in which BBVA has actively collaborated with the Bolivian public administrator so this entity can assume the functions so far fulfilled by AFP BBVA Previsión. Despite the fact that the public administrator was set up in 2015, the Bolivian Government announced in September 2017 that it was pushing back the start of the operations until March 2019.
During this time, BBVA has expressed its willingness to negotiate with the Bolivian government to produce a smooth and orderly transfer with the regulator and the authorities. Despite the presentation of a series of proposals it has not been possible to bring views any closer, in particular with respect to the valuation of the AFP business and, as a result, BBVA has decided to initiate the process of arbitration with the ICSID.
The ICSID comes under the auspices of the World Bank and is headquartered in Washington. It was set up to manage arbitration between States or national companies and companies that have invested in those States.