The BBVA Group, through its management entity Gestión de Previsión de Pensiones (GPP), has been one of the five management firms selected to manage the new government-sponsored occupational pension funds that the Ministry of Inclusion, Social Security and Migration put out to tender on June 9th. GPP will manage three of the new pension funds. These savings vehicles aim to promote complementary social insurance among companies, institutions and the self-employed, with the goal of reaching €500 million under management after three years.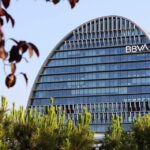 "The new government-sponsored pension funds offer a great opportunity for the development of supplementary pension provision in Spain and, as one of the leaders in the field, we are going to make a decisive contribution to their development and extension in all companies, the self-employed and institutions so that they can reach all workers and, therefore, society as a whole," says Eduardo Déniz, Head of Institutional Business at BBVA Asset Management.
GPP, which specializes in managing occupational pension plans, currently manages the largest number of occupational pension contributors in Spain, including major institutions and large companies, throughout the country and in all sectors, both public and private. BBVA's fund manager manages the pension plans of more than 250 companies. GPP has assets under management in excess of €6 billion and more than 185,000 contributors. BBVA is also the leader in public sector employment pension plans, with 114 plans, 570,000 contributors and more than €1.25 billion in total assets.
GPP's mainstays for the award of this tender are:
Sustainability. BBVA has set itself a strategic priority to help its customers in the transition to a sustainable future. As part of this philosophy, the management firm is confident that the integration of sustainability criteria in all its investment processes and solutions improves the quality of its investments.
An investment team with extensive experience and skills. With a robust, modern and efficient investment process tailored to changing market conditions.
A clear commitment to the promotion of new streamlined occupational pension plans throughout Spain.
A lifecycle management system, in operation, automated and at the same time adaptable to customer needs.
The BBVA Group is committed to social protection: in 2013 it founded the BBVA Pension Institute, an initiative for financial education on retirement and pensions, framed within the BBVA Group's corporate social responsibility program with the aim of improving the financial health of citizens, through three lines of action: Research, outreach and advisory services. In the ten years since the initiative was launched, it has helped more than seven million people in Spain to clear up their doubts about their future pension.