Sport
Updated: 13 Jan 2021
BBVA USA offers Bama-branded Visa® debit card to commemorate Crimson Tide's 18th national championship
BBVA USA announced today it will offer an updated Bama-branded Visa® check card next month, an offer that is exclusive to BBVA customers.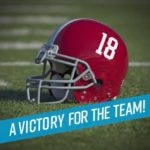 The bank also offered similar debit cards after the school's championship victories in 2009, 2012, 2013, 2016 and 2018. As in years past, the commemorative card for new and existing BBVA customers will feature an exclusive image of the iconic crimson and white football helmet, inscribed with the number 18 to celebrate the school's 18th championship.
"So many Crimson Tide football fans bank with BBVA USA, and we are honored to once again roll this card out in celebration of their Alabama pride," said BBVA USA Chief Marketing Officer Enrique Cornish Stanton. "The Alabama market is a special place for the bank, and we know how much this area cherishes the game of football. This card rollout has become a tradition over the years for us, as much as championships have been a tradition for this legendary program."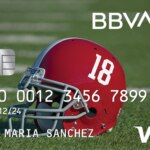 Alabama defeated Ohio State 52-24 on January 11 to claim NCAA Division I Football's highest honor, marking  the sixth national title for Alabama head coach Nick Saban during his tenure with the program, and his seventh overall. Customers receive one free personalized debit card with every BBVA USA Premium Checking account.
All other checking account customers may obtain a personalized debit card for a $10 fee. The card is among a suite of Bama-branded products in the bank's Bama® Banking program
For more information on Bama® Banking and customized card options, click here.