BBVA Wallet, the bank's mobile payment app, has been downloaded more than 1 million times, less than two years after its launch. Already available in four countries, the app is also being launched this week in Turkey by Garanti Bank - in which BBVA has a nearly 40% stake - under the BonusFlas brand.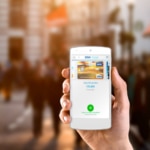 BBVA's first global digital consumer product, Wallet is a proprietary mobile payments app, giving the customer control over their BBVA cards. It has a range of features, including:
· Allowing customers to make contactless payments with their smartphone from their choice of BBVA card.
· Turning cards on and off - for example, if you lose a card.
· Attaching cards to a particular type of transaction, for example, online shopping.
· Borrowing money within the app to fund a particular purchase.
· Sending customers a receipt as soon as they've completed a transaction, allowing them to keep track of their spending.
BBVA Wallet also has benefits for retailers, allowing them to offer customers discounts at the point of sale.
The total number of Wallet downloads at the end of Q3 2015 stood at 1.057 million. Spain had 850,000 downloads, while Mexico (Bancomer) had 164 000, just 3 months after a July launch. Chile (BBVA Chile) and the US (BBVA Compass) are at a very early stage at 36,000 and 7,000 respectively.
And the pace of growth is accelerating, to the extent that BBVA now forecasts that the Wallet app will be downloaded at least 5 million times by the end of 2016.  In Q3 2015, Wallet was downloaded 358,000 times, compared to 87,000 in 2014 - a 311% increase.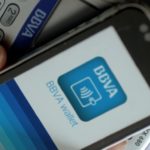 Mehmet Sezgin, Global Head of Payments for BBVA, said: 'With BBVA Wallet offering a safe, innovative and easy-to-use alternative to cash and plastic, and with over 80% of the world's payments still in cash, we believe there's a big opportunity to move from 1 to 5 million downloads by the end of 2016'.
Data shows that Wallet customers use their card more and spend more. In Spain, Wallet users make 11 card purchases each month, 22% more than plastic users. They also spend 18% more on average each month (435€ vs 369€).
Garanti's BonusFlas has new features which will eventually launch in other Wallet territories, including the ability to enrol in loyalty programmes in-app, increase your credit limit and receive retailer offers based on geolocation.
Sezgin added: '1 million BBVA Wallet downloads is the beginning of a journey. I firmly believe that people using plastic will be in a minority  by 2020. As the only Bank operating digital wallets in 5 countries around the world, we are at the forefront of the major transformation from plastic to mobile'.