BBVA's CEO and employees meet to discuss work-life balance and diversity
BBVA's cultural transformation should lie squarely in the promotion of a more diverse, more flexible, more equitable structure that supports a balance between personal and professional life. These are some of the thoughts bank employees were able to share with members of the executive management team, including CEO Onur Genç.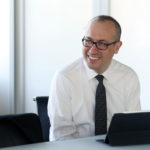 Several members of the BBVA Group executive management team demonstrated their intention to become actively involved by gaining a first-hand understanding of the ideas and concerns of employees. The senior executives embraced the opportunity to participate in breakfast meetings arranged so employees could express their views about diversity. CEO, Onur Genç; Head of Talent and Culture, Carlos Casas; Head of CIB, Luisa Gómez Bravo; and the Head of BBVA Spain, Cristina de Parias are some of the senior executives who have participated to date in these forums.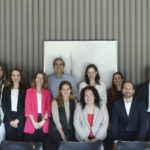 The meetings provide an opportunity to discuss improvement areas that can help remove bias in employee relations and promote initiatives that support work-life balance and equal opportunities. The bank has been involved in diversity issues for some time now, with initiatives such as standardizing the use of inclusive language in job postings, adopting the Rooney Rule to increase the number of women in executive positions and promoting diversity in the workforce. These are activities the bank has prioritized to promote and foster diversity, but there is still plenty of room for improvement.
In accordance with the input received, BBVA has just announced a new plan in Spain for productivity and work-life balance, which will be gradually rolled-out across the Group's footprint.
CEO, Onur Genç described BBVA as a place with a wide-range of generational representation, where individuals have grown and developed professionally in very different environments. The bank's agile transformation has allowed the bank to integrate even more diversity within the organization given that work teams are comprised of people with different areas of expertise. "Achieving a diverse and inclusive workplace is a strategic objective for BBVA," he stated.