Experts agree that workplace diversity translates into significant benefits for businesses. Decision making, return on investment, entry into new markets, and innovation all improve when minorities are represented in a company's workforce.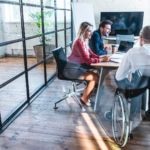 A study on workplace inclusion and diversity, "Take Action, Gain Traction: Inclusion and Diversity in the UK Workplace," prepared by the consulting firm Bain & Company reveals "a strong correlation between diversity and better corporate performance." Nonetheless, despite the advantages, "Inclusion and diversity remain elusive to many companies." The reluctance of companies to embrace diversity doesn't make sense, especially when weighing expert opinions, which are unanimous when quantifying the benefits. According to a global report prepared by the consulting company McKinsey&Company, companies with greater racial and ethnic diversity are 35 percent more likely to have financial returns above their respective national industry averages.
BBVA Momentum, BBVA's program that supports social entrepreneurship, is backing companies that espouse diversity. These social enterprises are achieving positive financial results, thanks to a number of factors, not least of which is their support of minorities who often go unnoticed in the labor market.
Es Kariyer
The concern that Turkish entrepreneur, Esra Odabasi, felt for the most vulnerable communities led her in 2016 to establish Es Kariyer, the first Turkish employment agency specializing in people with disabilities. In a country where 13 percent of the population has some kind of disability, this company's core driver is fundamental to the workplace integration of a minority group characterized by high unemployment figures: "Our aim is to bridge the divide between candidates with disabilities and companies."
Es Kariyer provides recruitment, training, mentoring, educational, and social responsibility services for leading companies both domestically and internationally: "We interview our candidates one at a time and find them suitable positions." Their activities also include significant efforts to raise awareness, through which they try to eliminate the biases this group of people face: "Now we can share our knowledge about employment and people with disabilities, and when we do, we draw attention to the corporate improvements that result." Odabasi preaches by example and hires people with disabilities: "This way we can better empathize with our candidates."
The consulting firm Es Kariyer does a great job of raising awareness to break down the prejudices that exist about people with disabilities.
Guraparra
The Mexican company, Guraparra, has a website that is a veritable gallery of temptations in the form of hand-embroidered artisanal footwear. It's likely that many of this brand's customers have no idea that behind the beautiful designs lies an enterprise that champions inclusion for a community that suffers from double discrimination: women in rural areas. 
Guraparra finds its inspiration in the embroidered art from Oaxaca, a state on Mexico's west coast. "They are true, talented artisans, and their tradition, culture, and art is reflected in the 'canvas' of their work," explains the founder of this social enterprise, Ana Lorena Guzmán. One-of-a-kind footwear for men and women is created from their hand-embroidered work and is sold in a competitive and demanding market: "We are creating an innovative product, breaking established paradigms with a contemporary offering, befitting contemporary men and women with the delivery of both a high quality product and buying experience, which is on par with international brands." This venture demonstrates that it is possible to carve out a niche in the fashion industry with a project that changes the lives of women artisans – and their families – from rural areas.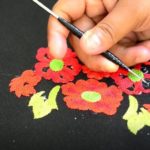 Guraparra is a brand of shoes embroidered by hand by women artisans of Oaxaca.
Love Never Fails
The name of this company says it all: Love never fails. With this underlying premise, Love Never Fails strives to protect and provide education to survivors of human trafficking networks, a vulnerable group about which little is spoke: "We provide them the services and programs that are necessary to address their needs", explains the company's founder, Vanessa Russell.
The company does not limit its activity to providing victims of human trafficking the training they need to enter the job market. Their work also consists in treating the traumas and anxiety that oftentimes paralyze these individuals. "We use specialized methods to provide a sense of holistic well-being to the people we work with". Their endeavors, like many social enterprises of this kind, also include raising awareness. "We educate the community and the survivors themselves through awareness campaigns and with our radio program: Love Never Fails". Currently, this company has expanded its area of involvement and is working with other vulnerable groups like the homeless, immigrants, and people with disabilities. They aim to provide these people with the knowledge and skills they need to join the job market.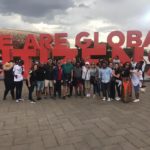 Love Never Fails works to provide training and protection to vulnerable groups.
These companies, which BBVA Momentum is supporting so that they can grow their businesses and increase the positive impact they make, are all good examples of advocating for diversity. They seek to tear down the walls of prejudice and by doing so reveal how training, counseling, and hiring people from minority groups benefits companies, both in the bottom line and from a human enrichment perspective.