BBVA's Investor Relations team received two awards from IR Magazine in the ´Crisis Management´ and ´Best Use of Multimedia for IR´ categories. This is considered one of the most reputable accolades in the investor relations industry in Europe.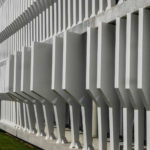 On June 24, IR Magazine held a virtual awards ceremony to recognize the work of Investor Relations teams and reward Europe's leading companies for their excellence, which they have done since 1990.
Best Investor Relations Team in ´Crisis Management´
By awarding BBVA in the crisis management category, IR Magazine recognizes the notable response the bank gave to the concerns of investors, analysts and rating agencies about the prospects for the quality of assets derived from the COVID-19 crisis. 
To respond to this concern, the Investor Relations team reinforced its communication strategy with the market. What most stood out among the actions carried out was BBVA´s CEO Onur Genç presence at an important conference regarding the European financial sector. At this event he provided updated and detailed  information on the evolution and expectations of asset quality. In addition, the CEO and Jaime Sáenz de Tejada, BBVA's CFO, held a meeting with sell-side analysts working with BBVA to exchange messages.
The transparency and information provided was well-received by the market, which was reflected with a considerable improvement in the share price following the two events.
Best Investor Relations Team in ´Best Use of Multimedia for IR'
IR Magazine recognized BBVA´s use of multimedia technology for interacting with shareholders and for the bank's commercial network. In particular, the award recognized its 'Know your share' program, launched in conjunction with the bank's commercial network. Its objective is to convey key aspects of the Group's strategy and results to commercial managers through videoconferences. This way they can communicate these kinds of messages to customers who are shareholders at the bank.
This innovative program was a pioneer in the banking sector. Although initially developed for Spain, it was later expanded to the United States, Mexico and Switzerland given its success. During the COVID-19 crisis´ toughest moments it became essential, since the bank's branches remained open and retail shareholders were still able to receive relevant information on the Group's evolution through their managers.