#BBVAturismo: An analysis of tourism in Spain through spending
BBVA Innovation Center, Vizzuality and CartoDB have put a face to tourism in Spain through an app that illustrates the data collected by BBVA Data & Analytics. 5.4 million anonymized transactions have provided the information required to create this interactive map.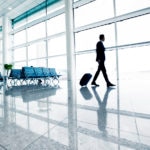 All of BBVA's TPVs in Spain recorded frantic activity during July and August. It was a matter of leveraging that huge amount of data to draw the picture of tourism in Spain through card transactions.
It has consequently been revealed that French tourists are the biggest spenders in Spain, followed by those from the UK, Germany, the Netherlands and Russia.
Other interesting data produced by the study indicate that spending is greatest in Barcelona, whereas the Balearic Islands is where spending by foreigners exceeds the national average by the greatest difference.
Are you interested in finding out who spends most on fashion? Who spends most money at night?
Go to the BBVA Tourism app and you'll find all that out and much more.