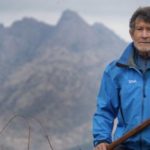 Carlos Soria
The Spanish mountaineer Carlos Soria is one of the most emblematic BBVA ambassadors, and represents many of the values defended by the Bank: integrity, humility, the quest for excellence, commitment and cooperation. At the age of 73, Carlos Soria is set on achieving his dream of scaling the 14 mountains in the world over 8000 meters, an adventure for which he has the backing of BBVA. Carlos Soria is one of the most popular media personalities in adventure sports in the world.
See more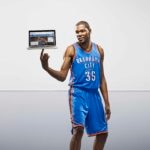 Kevin Durant and James Harden
BBVA became the Official Bank of the NBA in 2010. The Group selected two of the league's biggest stars, Kevin Durant and James Harden, as the bank's global brand ambassadors. Kevin Durant of the Oklahoma City Thunder and the Houston Rockets' James Harden embody values such as teamwork, effort and fair play, and they represent a new generation of players, just as BBVA represents a new generation of banks. They will be participating in financial education and community activities promoted by BBVA, especially in the U.S. in partnership with NBA Cares.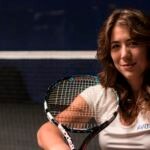 Garbiñe Muguruza
The tennis player Garbiñe Muguruza is one of the most promising professionals on the circuit. She is a young and successful woman, whose values of hard work and the pursuit of excellence are shared by BBVA. Her determination has led her to set the goal of becoming the top-ranked women's tennis player in the world. In 2014 she became the first female BBVA ambassador for all she represents.