According to 'Impact of COVID-19 on Consumption in Real Time and High Definition', a report by BBVA Research, May 2021 card spending was 19 percent higher than in May 2019 (+36 percent y-o-y, i.e. compared to May 2020). Spending in restaurants and leisure grew the most, driven by the lifting of state of alarm restrictions.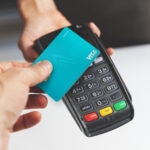 BBVA Research's analysis on monthly debit and credit card transactions shows consumption levels significantly above those of the year before the healthcare crisis: As of May, card spending was up 19 percent compared to the same month of 2019 (13 percent in April). Physical purchases, those made at brick and mortar retail establishments, grew as the measures were progressively lifted, as evidenced by the increase in spending with both national and foreign cards. Online purchases, despite showing a downward trend, also spiked in May (they were 52 percent higher compared to May 2019).
Social activities grew the most in terms of card spending across all sectors. Restaurants and bars led this recovery, with a 27 percent increase in card spending compared to May 2019, followed by leisure (+20 percent) and sports (13 percent).
The only sectors that are struggling to recover the levels of the year before the crisis were large department stores, beauty and fashion, which instead have been slowly declining over the past three months. Spending on accommodation, travel and transport, remained below 2019 levels, but experienced a clear shift in trend, with spending growing strongly in May.
In year-on-year terms - i.e., compared to May 2020 –sectors most affected by mobility saw the highest growth rates in May 2021, due to the previous year's base effect.
Card consumption by sector intra country in May 2021
More spending on second residences
The end of the state of alarm also led to an increase in travel from large urban areas to neighboring provinces or traditional second residence destinations such as Ávila, Teruel, Segovia, Zamora and Girona.
On the contrary, in metropolitan areas such as A Coruña, Barcelona, ​​Valencia, Madrid and Araba, which started off better due to captive consumption, spending picked up at a slower pace.
Physical store sales grew in 47 provinces compared to 2019, particularly in Melilla, Ávila, Cádiz, Ceuta and Lleida, with growth rates above 25 percent. On the contrary, in the Balearic Islands, Bizkaia, Gipuzkoa, Araba and Navarra spending dropped compared to the same period of 2019. All these provinces kept measures in place to control commercial activity.
Foreign spending, however, is not recovering. Physical store purchases with foreign cards stood at half the figure for the same period of 2019. Badajoz was the only province where spending grew compared to two years ago, while spending in Toledo and Gipuzkoa closed below 20 percent of the level reached back then.
Cash continued declining compared to card payments. In May, ATM withdrawals represented 23 percent of all transactions, six-points below 2019 levels.
Consumption recovery in Spain, month by month
In 2020, BBVA Research began analyzing the impact of COVID-19 on consumption in Spain and the rest of its geographies using 'big data' technologies. This technology uses aggregated and anonymized transactional data on millions of operations carried out using a BBVA card or using a BBVA point of sale terminals to monitor economic trends across is footprint.
The full report for May as well as some interactive charts with information on the global recovery of the economy are available for download at BBVA Research's website.