Carlos Torres Vila: "Mexico will play a fundamental role in BBVA's results due to its leadership and business model"
BBVA chairman gave the opening presentation at the national meeting of regional bank directors in Mexico today. This year, the meeting took place virtually, where the chairman reaffirmed the group's commitment to the country. "Mexico will continue to play a fundamental role in our bank's results thanks to our leading position and the strength of our business model in the country," he said.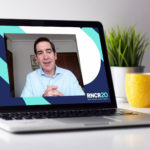 Carlos Torres Vila began his speech by stating that "we are experiencing an exceptional situation - an unprecedented global health crisis" that has had a significant impact on the economy, with rising cases in regions like Europe and the U.S. In the case of Mexico, which was severely affected by the spread of the virus, the chairman explained that thanks to a gradual increase in internal mobility and the reactivation of production on the supply side, the country has had a rebound in the third quarter. Looking ahead, we see relative strength from external demand in the context of the new trade deal with the U.S. and Canada, and the potential recovery of the U.S. manufacturing sector, which could bolster Mexico, he added.
In his presentation to regional directors of banks in Mexico, Carlos Torres Vila underscored BBVA's rapid response to COVID-19 to help its customers and society in general. In this regard, he recalled that from the first minute, the bank focused its efforts on assisting its customers. "On a global level we have deferred payments for approximately four million contracts with individual customers and businesses for highly significant amounts - nearly €40 billion." In addition, "in the first six months of the year, BBVA increased the volume of loans by €26 billion."
BBVA also mobilized more than $50 million for the purchase of medical equipment, assistance for vulnerable groups and research on the disease. In Mexico, "we have allocated over $30 million in donations - $11 million of which were provided by employees and customers," he noted.
BBVA's chairman also emphasized the digital capacities that the bank has acquired in recent years,which "we were able to have available during the toughest moments" of the pandemic. "Our commitment to digitization has given us a unique advantage during this crisis. We have continued providing our service, which is essential, making the most of our remote and digital capacities." In this regard, he pointed to the group's increase in digital sales (in units), which reached 66 percent in the second quarter.
In his opinion, this technological strength made it possible for the bank to continue operating with no major incidents during the pandemic, with over 86,000 people working remotely across the group: 95 percent of central services employees and 71 percent of employees from the network of branches in the group of countries.
Furthermore, he stressed that "these months have served to confirm something very comforting: the validity of BBVA's strategy in the long-term, which we just updated in 2019," with the bank's six new strategic priorities.
Strengths to support society
Carlos Torres Vila explained to the regional directors that BBVA is facing this crisis from a position of strength, which is reflected in its solid capital position and positive evolution of its net income, with 19.2 percent growth in euros (at constant exchange rates) in the first six months of the year. Even in this context this is "magnificent growth," he said.
To conclude, BBVA's chairman emphasized the group's work to promote inclusive economic development, with a 2019 investment of more than €100 million in social programs and a positive impact on more than 11 million people around the world. On a similar note, he also spoke of the BBVA Foundation Mexico's valuable contribution, with its program 'Becas BBVA para Chavos que Inspiran', which helped 315,000 children and youth in 2019. "Today, more than ever before, we should leave a legacy of greater social well-being for future generations. And that's what we will do, as BBVA, as BBVA Mexico, stepping up to be a fundamental part of the solution in the world and in Mexico," he said.
A global bank
Next, BBVA CEO Onur Genç began his presentation by discussing the drivers that explain BBVA's strength during these times of crisis due to the COVID-19 pandemic. In addition the bank's strong net income, the CEO stressed that BBVA is the best bank in Europe in terms of profitability, with an average return on capital of 8.8 percent since 2008 - well above our European competitors 2.7 percent average. This is combined with the group's proactive risk management and solid capital position, he added.
Onur Genç also underscored the group's global scope, with a presence in high growth markets like Mexico. "We are the largest financial institution in Mexico - something we are very proud of. We also have a leading position in Spain and leading franchises in South America and the Sunbelt Region of the U.S. We are also the largest shareholder in Garanti BBVA in Turkey," he indicated. In his opinion, this global presence "allows us to have a business portfolio that is well diversified among developed and emerging markets. Mexico has a highly relevant weight in this portfolio with 14 percent of assets and 31 percent of the gross margin."
For the CEO, BBVA is in a unique competitive position, with double-digit market share in loans, making it one of the top three banks in most countries. Similarly, "our banks have a higher profitability than our competitors in every market," he stressed.
Onur Genç also pointed to the group's digital capacities, which pose a clear competitive advantage, as was demonstrated during the lockdown. He also shared with the regional directors in Mexico the bank's technological advances to be closer to its customers. He mentioned the global mobile app, GloMo, which was originally developed in Spain, but is now being implemented in several countries, including Mexico. And just a week ago, a new pioneering payment method was launched in Mexico and other countries - a card with no numbers, expiration date or CVV, reinforcing customers' security when operating, he explained.
The CEO ended his presentation by underscoring the great work of the Mexican franchise in complex environments. "I would like to emphasize the strength of BBVA Mexico. Despite an unprecedented crisis, it remains the leading bank in Mexico, which without a doubt will allow us to continue attracting customers like in past crises. Like I always say, BBVA Mexico is one of the group's engines, and a point of reference for other markets, even in complicated times," he concluded.