Consumption continued growing at strong rates in June, despite the correction of most of the base effect in year-on-year terms. Mobility-dependent sectors continued recovering unevenly on a per country basis, but rates remained particularly strong in the restaurant and catering industry. This are some of the key takeaways of 'The COVID-19 Impact on Consumption in Real Time and High Definition', a report published by BBVA Research.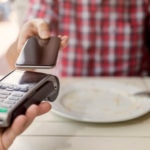 According to the data gathered by BBVA's research service, which analyzes consumption trends based on data on transactions completed using BBVA cards and POS terminals, consumption patterns stabilized during the month of June. Although growth rates remained high, a significant portion of the base effect in year-on-year terms was corrected.
Total card consumption by country
Daily data show that consumption continued stabilizing in the analyzed countries, with higher base effect corrections in Spain, Turkey and Peru. In year-on-year terms, consumption in Spain grew 32 percent in June compared to 69 percent in May; in Turkey, 47 percent versus 57 percent; and in Peru 76 percent compared to 146 percent the previous month. Peru continued posting the highest year-on-year growth rate.
Strong recovery rates in restaurant expenditure
By sectors, mobility-related sectors showed different recovery rates in the countries comprising the subject matter of the study, with the catering and restaurant sector standing clearly above the rest. In fact, restaurant expenditures closed at levels above 2019 figures in Spain, Turkey, Mexico, Colombia and Peru.
For its part, in Turkey, in addition to Mexico and Peru spending in the hotel industry exceeded pre-pandemic levels. There is still room for improvement in this sector in the cases of Spain, Colombia and Argentina.
Entertainment continued lagging in all countries, except Spain and Turkey. As for transport-related spending, in Peru it closed at levels above those observed in 2019, while in Spain, Turkey and Mexico it had almost recovered to pre-COVID highs.
Finally, in year-on-year terms, the gap between online commerce and physical purchases narrowed in June taking into account the base effect of the preceding year. However, the trend in the use of electronic commerce remains positive and significant across all countries.
Card consumption by sector inter countries in June 2021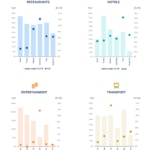 Consumption recovery in Spain, month by month
In 2020, BBVA Research began analyzing the impact of COVID-19 on consumption in Spain and the rest of its geographies using 'big data' technologies. This technology uses aggregated and anonymized transactional data on millions of operations carried out using a BBVA card or point of sale terminal to monitor economic trends across is footprint.
The report, which includes complete and global data for the month of May, can be downloaded from its website where navigable graphs with information on the economic global recovery are also accessible.