'Cooking Up a Tribute', a film by the Roca Brothers and BBVA, closes the culinary cinema section of the San Sebastian Film Festival
Cooking Up a Tribute opens today in Spain in the 63rd edition of the San Sebastian Film Festival after its successful worldwide premiere in the last edition of the Berlin Film Festival. Josep Roca, sommelier and maître at El Celler de Can Roca, and the film's co-directors Luis González and Andrea Gómez present the documentary in Saint Sebastian, a recount of the tour on which the team behind the El Celler de Can Roca restaurant embarked last year – when it was named the world's best restaurant by the Restaurant magazine – whose itinerary included the United States, Mexico, Colombia and Peru. The screening will close the 5th edition of the 'Culinary Zinema' section.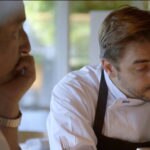 Cooking up A Tribute is a road movie directed by Luis González and Andrea Gómez and produced by BBVA Contenidos, which invites spectators to join the Roca brothers (Joan, Josep y Jordi) and over 40 members of their restaurant's staff on an unprecedented 5-week journey, during which they visited Houston, Dallas, Mexico, Monterrey, Bogota and Lima. The gastro-tour took place in the summer of 2014, during which the doors of their restaurant in Girona remained closed, and their kitchen morphed it into a travelling showcase. In 2015 they decided to repeat the experience, in what has become the global gastronomic event of the year.
Press Kit 'Cooking up a Tribute'
During their trip, the Roca brothers took the opportunity to discover autochthonous produce and share their expertise with local chefs. "Latin America's assortment of fruit and spices is a dream come true and its cocoa is, evidently, the best in the world; it is absolutely inspiring," says Jordi, the youngest, and named the world's best pastry chef in 2014. "We've tried to show that Spanish cuisine, which is drawing so much attention across the globe, can pay tribute to American cuisine" adds Joan, the chef at the helm of El Celler de Can Roca's kitchen. "It was in many ways a discovery, an apprenticeship and an adventure", concludes Josep, the restaurant's maître and sommelier.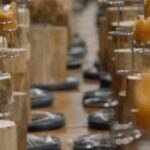 The Roca brothers recently set out to film The Turkish Way, the second installment of their documentary series, directed by Luis González and also produced by BBVA Contents, which will follow the Roca brothers as they venture to discover Turkey's culture and gastronomy.
You can download the 10 first minutes of Cooking Up a Tribute at elcellerdecanroca.bbva.com, BBVA and El Celler de Can Roca's joint website. You can also watch the trailer here.
Follow the Roca brothers on social networks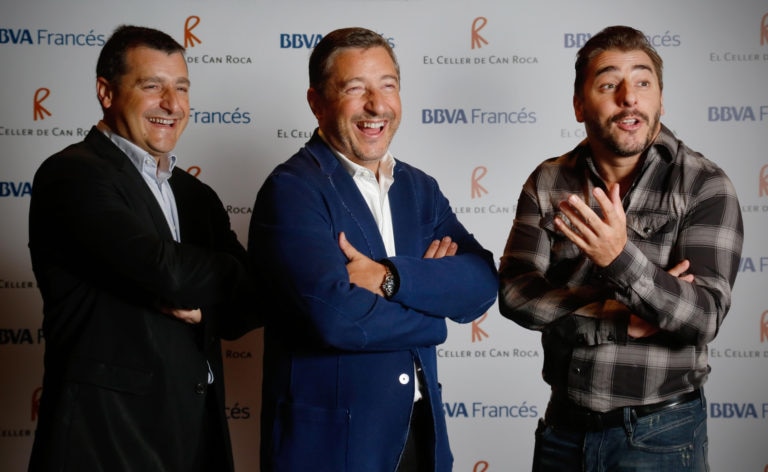 Official site
facebook.com/CellerRocaBBVA
instagram.com/cellercanroca/
@CellerRocaBBVA