Dale Kahil introduced as BBVA USA's newest Senior Relationship Manager in the Houston market
BBVA USA today announced the addition of Dale Kahil to the Commercial Banking - Emerging Companies team in the Houston market, providing another key team member to the group's growing operations.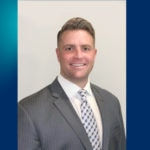 Prior to joining BBVA, Kahil spent three years as a senior relationship manager in the Houston area for a large U.S. financial institution. He has 16 years of commercial banking experience, ranging from credit analysis to relationship management. He has also been lauded, according to his peers, for his ability to work collaboratively across multiple lines of business to deliver exceptional service. Kahil's role includes managing and developing relationships with commercial clients in the Houston market.
Kahil attended Sam Houston State University, where he obtained a BBA in Finance, also minoring in Accounting. Kahil is also active within his community, having previously served as the President of the River Oaks Rotary Club, and Treasurer and Membership Committee member of Business Networking International - River Oaks Chapter. He will report to BBVA USA Houston Commercial Banking - Emerging Companies Manager Ralph Miller.
"This is a game-changing addition to our team," said Miller. "Dale has an extraordinarily thorough knowledge in commercial banking, working in this area throughout his long career. He also has the ability to find creative ways to serve his clients' needs. His consistent communication with his peers in his own department, and throughout the organizations he works for, has been a key contributor to a successful career. We're extremely pleased to have his "One Team" focus working with BBVA."
---
Click here to read other recent promotions and hires in business units and markets across BBVA USA's footprint.