Digital sales and 5 other key takeaways from BBVA's earnings report
One in every three sales of BBVA products in December 2017 was done through digital channels. Two years ago, in December 2015, only one in every 10 sales was digital. Beyond income and profits, the Group's digital transformation stands as one of the key takeaways of its year-end earnings report. "2017 was a good year for BBVA," said Group Executive Chairman Francisco González.
These are the key takeaways of BBVA's economic performance in 2017: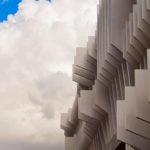 Customers are drawn to digital. "Growth will be exponential and will continue in 2018," said BBVA's Group Executive Chairman. In Spain, as of December 2017, digital sales accounted for 28.6% of the total volume (compared to 17.1% in 2016). In Turkey digital sales accounted for 32.8% (compared to 25.2% in 2016) and in Mexico the number for 2017 was 21.7% (compared to 11.9% in 2016). Meanwhile, in South America and the United States, the digital sales figures were 36.9% and 22.8% respectively (compared to 15.4% and 19.4%, respectively in 2016).
More than half of BBVA's customers in Turkey, Spain, USA, Argentina, Chile and Venezuela are already accessing digital banking services. The BBVA Group's total digital customer base grew 25% in the year, to 22.6 million, of which 17.7 million are mobile customers (up 44% from 2016). Digitization drives customer satisfaction and multiplies their relationship with the bank, said the Chairman.
BBVA's comparable profit grew 20% in 2017, reaching €4.64 billion. Despite taking into account the impairment losses from Telefónica, thanks to record revenues and a reduction in operating expenses the BBVA Group generated a net attributable profit of €3.52 billion (up +1.3% on 2016).
Recurring revenues grew 4.1% and expenses declined 2.3% in 2017. In 2017, the BBVA Group generated a net interest income of €17.76 billion, reaching an all-time high. Adding fees and commissions (e.g. recurring revenues), this figure came to €22.68 billion. This drove gross income to record levels: €25.27 billion (+2.5% year-on-year).
The bank posted its lowest NPL ratio since June 2012. As of December, the ratio stood at 4.4%, compared to 4.9% one year earlier. The coverage ratio for the year stood at 65%.
In terms of capital adequacy, the Group's CET1 fully-loaded ratio stood at 11.1% in December, above BBVA's target. Finally, the fully-loaded leverage ratio came to 6.6%, the best among its European peers.