Saving money can feel like a personal triumph (and it should!). To live within your means and set aside funds for a rainy day, major purchase or personal goal is very empowering. But did you know your savings can also impact the country's economy as a whole?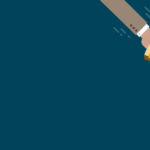 Here are a few ways that works:
Setting aside money for savings shifts your net worth to positive as you save more and spend less. As that money accumulates, you can opt to pay cash for a major purchase rather than adding to your debt by using a loan or credit card. By eliminating the added expense of increased debt payments, you may be able to save more.
When you spend less money on your debt payments like credit cards, you have more money available to spend on other things that impact the economy. While your credit card payments merely "service" your debt, the cash you spend at the movies or local coffee shop pays local salaries and local rent. That's money that strengthens your local economy.
Your savings doesn't just sit in a box at the bank. It's used to fund commercial loans that banks make to growing businesses. When businesses have access to loans for business expansion, the economy grows. For example, if a company borrows money to build a new factory, the factory increases the company's output. The company produces and sells more goods, which creates growth in the economy.
That new factory also generates even more growth indirectly. It provides potential revenue to construction companies, equipment suppliers, electricians, plumbers and others. Those producers can then launch their own expansions. A new factory also creates jobs. The workers' wages flow to local businesses, like restaurants and grocery stores. Wages also flow into the bank accounts of the workers themselves. Banks use these deposits to start another round of lending and even more economic growth. It creates a ripple effect.
It's hard to overstate the benefits of saving money -- for yourself and for the economy as a whole -- so as you think about setting aside a little of your income each month, know you're making an impact far beyond the one you make to your own personal net worth.
---
Click here to learn about the savings options available at BBVA Compass, including money market and CD options.