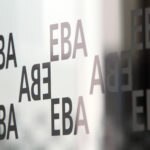 We are used to reading news reports about its banking-related recommendations and, more recently, about new digital trends in the sector such as bitcoin. But, what is its mission?
The EBA: what is it?
The European Banking Authority is an independent EU agency which "works to ensure effective and consistent prudential regulation and supervision across the European banking sector." It reports to the European Parliament, the Council of the European Union and the European Commission.
What is its role?
The EBA's main task is to contribute to the creation of the Single Rule Book (European banking code) by adopting guidelines and binding technical rules. This code aims to provide a set of harmonized prudential rules for all EU banks. As a consequence, it will create egalitarian competitive conditions and provide a high level of protection to depositors, investors and consumers.
The EBA must also assess the risks and vulnerabilities of the EU banking sector using risk assessment reports and running stress tests across all European banks.
In this case, for example, it works closely with the ECB and domestic authorities. Together, these bodies conduct stress tests on European institutions. A round of tests took place in 2011 and 2014, and new tests will be conducted later this year.
How is it structured?
The EBA is chaired by Andrea Eria. It also consists of two governing bodies: the Board of Supervisors which is the main decision-maker; and the Management Board which ensures that the EBA carries out its mission and completes the tasks it has been assigned.
The EBA's governance structure includes the Banking Stakeholder Group. This group is composed of 30 members appointed to represent in balanced proportions financial institutions, banking employees, consumers, users of financial services, academics, among others. BBVA is one of the most active members of this group. The group's role is to help facilitate consultation with stakeholders in areas relevant to the tasks of the EBA.