'El sentido del cacao' (The Sense of Cocoa) wins six awards at the International Business Stevie Awards
The initiative started by chef Jordi Roca, which sought to raise awareness of conditions affecting the sense of taste, was a resounding success. The ambitious project was captured in the documentary "El sentido del cacao" (The Sense of Cocoa), which won six Stevie awards - one of the most prestigious awards in the advertising industry.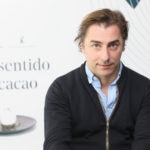 The pastry chef at El Celler de Can Roca, Jordi Roca, had a very clear goal in mind: allowing people who had lost their sense of taste to enjoy the unforgettable taste of chocolate again, at least once in their lives.
The youngest Roca brother and BBVA embarked on this project backed by pioneering research in neuroscience and sensory management. The goal was to recover the sense of taste through emulations of other senses and associated memories. To do so, the pastry chef from El Celler de Can Roca created personalized desserts inspired in the memories and experiences of each patient, allowing each of them to be able to taste cocoa again.
The initiative not only gave a voice to 17 percent of the world's population with conditions affecting their sense of taste, but received great recognition at the annual awards presented by the organization, American Business Awards. This institution recognizes the best corporate and business practices, including categories related to creativity and communications.
El sentido del cacao (The Sense of Cocoa) won five gold Stevie awards and one silver. The emotional piece won major categories like Best Branded Content and Best Marketing Campaign of the Year in Financial Services. The documentary attracted a large number of viewers, while sharing the values of the participating institutions.
The documentary also triumphed in the categories: Best Public Relations Campaign of the Year for Media Relations, Best Documentary and Most Innovative Public Relations of the Year. It took the silver in the category for the Best Communications Campaign for Community Engagement.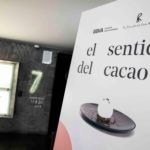 "El sentido del cacao" (The Sense of Cocoa) premiere. - BBVA
16th edition of the annual Stevie Awards
The Stevie Awards were first established in 2002 with the goal of recognizing the work and accomplishments of companies and professionals from around the world. They receive over 12,000 nominations every year for organizations from more than 75 different countries. The jury chooses the campaigns that best align with the company's business objectives. 
A gala will be held on October 19th in Vienna, where the winners will be presented their awards.