BBVA revolutionizes payment in installments in Spain with the Aqua Más card, which offers three months interest-free financing
BBVA has launched a new card in Spain as part of its Aqua range - characterized by offering a dynamic CVV for each purchase and no printed number - that combines maximum security with the possibility of paying in installments for up to three months, with no interest or deferral fees. As a result, BBVA is breaking into the new 'Buy Now, Pay Later' (BNPL) payment method with a product that helps its customers to make their payments in a convenient and flexible way.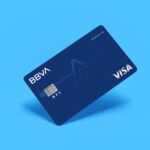 The new concept of installment purchases is experiencing significant growth and more and more users are opting for this system to make their purchases. By 2025, it is estimated that this type of financing will be accruing a global transaction volume of 680 billion dollars.
In this sense, BBVA has renewed its Aqua credit cards, which are now called Aqua Más, because in addition to the maximum security concept they offer, they now offer the advantage of splitting any purchase or the entire monthly bill of the card over three months (including all purchases or cash withdrawals made by the customer the previous month), without interest or deferral fees.
These features of the new Aqua Más card will be available to both new and existing Aqua card customers.
The Aqua card is BBVA's most contracted product in its history in Spain, with 2.2 million cards, of which approximately 1 million are credit cards. This card is also available in countries such as Mexico and Peru.
The new Aqua Más card, which is made of recycled plastic, also has other advantages. For example, if the purchase does not arrive, arrives with any damage or the customer simply wants to exchange it, the bank helps manage the claim with the merchant up to 180 days later. Likewise, it offers replacement of the plastic in the event of loss/theft abroad and access to emergency cash within a few hours.
Aqua Máxima
BBVA has also launched Aqua Máxima, which, in addition to allowing a three-month interest-free payment deferral, offers greater benefits for customers who take it out.
The Máxima card offers a 10% rebate on the amount of the most common direct debit subscriptions (Amazon Prime, Spotify, Netflix, etc.) up to a maximum of 100 euros. It also allows unlimited access to ATMs and unlimited purchases abroad with no commissions for cash withdrawals at ATMs abroad or for currency exchange (it includes the free Premium Travel Pack, which fully reimburses the commissions charged for these items). It also allows up to three free prepaid virtual Aqua cards, highly valued by customers for some online purchases.
Control of your expenses
This new product will allow BBVA customers to pay for their purchases in a flexible way, controlling their expenses at all times. BBVA wants to help its customers make their payments when it is most convenient for them.
Buying in installments can be very convenient for customers because it facilitates spending, but only if it is done properly to prevent over-indebtedness and maintain good financial health. Therefore, it is essential to keep a good control of the payments that are made, and to always be aware of the financial capacity to cope with the debts acquired.
"Helping customers manage their financial health is a priority for the entire BBVA group. Debt is neither good nor bad in itself; it is just another facility that allows customers to carry out their projects as long as it fits within parameters that ensure their financial health," said Roberto Pagán, Director of Payment Methods at BBVA in Spain.
This allows BBVA customers to finance their purchases up to the limit established on their card, they will have the flexibility to pay back part of this debt and, as they do so, they can use it to finance more purchases if they need to. In this way, the debt always remains under control.