The European Investment Bank again partners with BBVA to support SMEs
The European Investment Bank (EIB) has set up a series of credit facilities with BBVA to finance small and medium enterprises, providing them with liquidity and backing for their investments. Support for European companies is an essential element in the EU's economic policy and, therefore, is one of the EIB's investment priorities.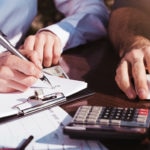 The four loans set up under this agreement are worth 600 million euros. The first, worth 300 million euros, is aimed at SMEs operating in a number of industrial sectors. 20% of this credit facility will be used to accelerate growth at companies in regions covered by the Convergence objective. These regions are territories where GDP per capita is less than 75% of the EU average, which in Spain include Castilla La Mancha, Andalusia, Extremadura and Galicia.
The aim of the next two facilities, worth 100 million euros, is to finance companies in the agricultural sector to make them more efficient and competitive. A proportion of this facility will be invested in new irrigation systems to optimize water use, and more ecological agricultural production systems. Román Escolano, Vice Chairman of the EIB, stated that, as well as helping to finance SMEs operating in the market, the facilities will drive "the modernization of the agricultural sector, rendering it more efficient and more ecological".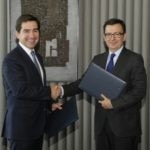 The last of the credit facilities is valued at 200 million euros. The operation will help to finance SMEs in sectors with strong potential to create employment, such as education, health and renewable energies. The CEO of BBVA, Carlos Torres Vila, emphasized the importance of providing support to businesses, which represents a strategic priority for the bank. "The agreement signed today with the EIB strengthens our commitment to SMEs, one of the key drivers of the Spanish economy", he said.
This is the third time that the European body and BBVA have partnered to provide financing to small and medium enterprises. In 2014 they signed an initial agreement worth 400 million euros, to which the bank added a further 400 million. Last year's agreement was worth a total of 1 billion euros; 500 million from the EIB and an additional 500 million from BBVA.
The EIB, whose shareholders are the 28 European Union countries, provides long-term funding for projects designed to improve infrastructures, energy supply and environmental conditions. Funding is not aimed at EU members only, but also at more than 130 countries.