The Federal Reserve announced Wednesday the results of its Comprehensive Capital Analysis Review, or CCAR, and for the fourth year in a row, it did not object to the capital plan submitted by BBVA Compass Bancshares, Inc.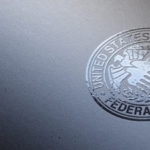 The announcement comes a week after the Fed disclosed the results of its 2017 Dodd-Frank Street Test (DFAST), which showed that each of BBVA Compass' projected regulatory capital ratios exceeded the applicable regulatory minimums as defined by the Fed for each of the nine quarters included under the hypothetical severely adverse scenario.
"For the fourth consecutive year the Federal Reserve did not object to our proposed capital plan and the actions proposed in the plan," said BBVA Compass President and CEO Onur Genç. "The results of the stress tests and review of our capital management process are a testament to the strength of our bank, our strong capital position and the disciplined approach we take to managing our risk profile."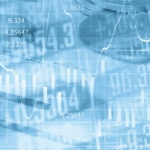 To twitter
For fourth consecutive year, the Fed does not object to capital plan submitted by BBVA Compass Bancshares, Inc.
BBVA Compass submitted its capital plan to the Federal Reserve in April 2017 as part of the review of the 34 largest U.S. bank holding companies. The capital plan includes proposed potential capital actions from July 1, 2017 through June 30, 2018 such as paying dividends, share buyback programs or issuing certain debt or equity securities. BBVA Compass' capital plan includes common dividends of $200 million during the covered period, subject to approval by BBVA Compass' board of directors.
The CCAR process requires bank holding companies with $50 billion or more in assets to submit a capital plan to the Fed annually. CCAR results include an assessment of a bank's capital and, in the case of larger banks with complex operations, a review of the governance, policies, procedures, data and methodologies around the bank's capital management activities.