Finalists of World's Biggest Fintech Competition selected
BBVA has announced the finalists of Open Talent, the world's biggest fintech competition. This year marks the tenth anniversary of the competition, which has welcomed over 6,000 entries from start-ups in more than 80 countries since it launched.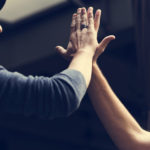 The competition looks for the very best fintech solutions from across the world and helps these companies to grow by partnering with a leading global bank. Through Open Talent, BBVA aims to drive and support disruption in the banking sector, drawing on innovation that allows it to build services beyond those traditionally offered by a bank. These are the services that will deliver great customer and client experience in the future as industry lines continue to blur.
Three finalists have been selected for each of the categories - Fintech for Future, Fintech for People, Fintech for Business.
Fintech for Future
The three finalists chosen in this category represent the idea most like to reshape and disrupt banking in the next decade.
Sedicii is an identity verification startup based in Ireland that allows users to verify identity data between two parties without exposing the underlying data. The company makes online activity safe by eliminating the need to store or transmit sensitive personal information over the web when logging in to an internet service.
Taqanu is a blockchain-based, digital identity platform and surrounding ecosystem. Taqanu is dedicated to solving social and financial inclusion issues, using their blockchain technology to empower and encourage innovative solutions to address global social and environmental challenges.
Cindicator is a hybrid intelligence system where millions of decentralised financial analysts are enhanced by artificial intelligence to provide valuable and precise forecasts for traditional financial markets and markets of crypto-assets.
Fintech for People
The following companies are those that the judges believe are most likely to improve the customer banking experience and positively change the way people manage their money and data.
ToGarantido is a Brazil-based automated chatbot platform, focused on giving consumers online access to insurance combo solutions and specially designed for low income populations in Latin America.
ChargeAfter is the first financing solution that enables retailers to offer personalised financing options to their customers in real-time through a global network of lenders.
Cashaa is a smart digital wallet challenging legacy banking. The startup has built and beta-tested a blockchain-powered forex platform, offering innovative exchange and money transfer services between fiat and cryptocurrencies.
Fintech for Business
This category invited entrants from start-ups with an idea most likely to transform the way businesses manage financial information or data systems.
DunForce is a Spanish software startup and the first intelligent collection agent to use AI and machine learning to solve the growing problem of late payments. The software reduces client risks and cost of collection through its all-in-one predictive SAAS solution.
Finnest is a pan-European corporate finance platform which provides established SMEs with alternative access to the capital market and offers investors a key to private placements of financially sound enterprises.
Sedicii was also announced as a finalist for this category
More than an award
As well as a €150,000 prize fund for the overall winners, finalists also have the opportunity to take part in an immersion week with the bank, learning how to partner with a big corporate, potentially becoming a customer, and finding solutions to their specific business challenges from expertise within the bank and its partners.
The winners of each category will be announced at the BBVA Open Summit on October 16-17. Following the Open Summit, they will be fast-tracked onto the bank's 'proof of concept' (PoC) workstream.
Last year´s event saw around 1,000 applicants from 77 different countries take part, with the ultimate winner being an AI-powered personal assistant solution, Change.