Financial tools to learn to invest without leaving home
The coronavirus crisis has lead to a situation of instability and uncertainty in the markets. For investors, it's time to keep a cool head and consult reliable, updated sources of information. On the other hand, people who would like to learn to invest while at home these days, have many different kinds of quality educational resources just a click away.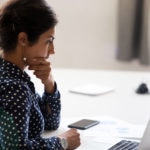 News, market analysis, games… BBVA's Center for Financial Education and Capability offers a complete selection of online tools, provided by financial institutions, start-ups and specialized organizations for investors who need information and advice, and users who want to get started in the investment field. Here are some of them:
The Financial Diet 
It is mainly a YouTube channel on personal finances with short, easy to understand, highly educational videos. The playlist contains audiovisual content that covers all types of issues: from where to start to invest to what steps to take to be a good investor or where to put money.
The host of these videos is the founder of The Financial Diet, Chelsea Fagan, author of the book 'The Financial Diet: A Total Beginner's Guide to Getting Good with Money'. It is based on her blog and can be a good option for reading these days for those would like to get started in the world of finance.  For those who would like to learn a bit more, they may be interested to know that Fagan publishes articles on investment and other topics related to money management on The Financial Diet website.
Fidelity
Capitalization, tracking error, split… it's easy to get lost in the tangle of technical terms and concepts that surround the investment world. Fidelity International, a U.S. company specialized in asset management and pension funds has come to the rescue with a complete glossary for the uninitiated. It explains in a very simple way the terms with which an investor should be familiar. The information is accompanied with educational materials that delve into topics like types of funds or planning for retirement.
For investors who are keeping a close eye on the market these days, Fidelity offers a volatility simulator in which it graphically explains the market fluctuations over the years. In its analysis and opinion section, it publishes updated information on the status of the markets for investment professionals, with a special section on coronavirus.
Saveandinvest.org
This resource, developed by FINRA Investor Education Foundation has content for young people to learn about personal finances and their long-term effects on their future.
The website offers lessons and videos on different topics, including investment. Each lesson includes exercises and practical challenges for students to reflect on, and learn to make appropriate decisions in the future. And since studying is not everything, FINRA has published a selection of videogames on finances on their website Financial Entertainment, so that students can continue learning while having fun.
BBVA Asset Management 
BBVA Asset Management is the BBVA Group's unit that encompasses investment fund managers and pension plans, and is a global leader in the world of asset management. Its website offers very useful tools for investors who want to obtain information and advice on funds and pension plans.
Investors interested in the latest news have a complete section of news on this website with information on the sector and videos that analyze the keys to the situation in the market. In addition, in order to facilitate access to information on products, BBVA has many different digital tools that allow users to operate with investment funds and pension plans. One example is BBVA Invest, an innovative model that offers users advice and allows them to contract investment funds available for smartphones and on the website.
BBVA.com publishes content on practical topics related to investment, like the patterns to follow to avoid mistakes during this crisis, for example. In addition, the EduFin podcast offers investment advice from an entertaining and educational perspective, answering the most frequent questions that beginners tend to have, and offering practical information to make their first investments.