There's a fix for confusing economic terms or not being up-to-date with financial news: "influencers" aren't just gamers or it-girls; many experts in the finance domain use the virtual world to provide information, data, and opinions about financial and economic topics.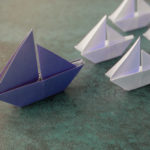 Having all kinds of content and information just a click away has made social networks an essential day-to-day tool for a large part of society. These constantly changing platforms have become a forum for debate and deep well of knowledge that simply and interactively facilitates an understanding of complex topics.  With social media, world economic experts have found the perfect place to provide analysis, information, and opinions, where they can constantly interact with their followers while sharing their perspectives on the economic outlook.  Below we list some of the most interesting social media accounts to follow to stay up on the latest financial news.
A graduate of the University of Zurich with more than 15 years' experience, the current managing partner at FehrAdvide & Partners doesn't only approach traditional topics like retail banking or corporate governance. He also uses his Twitter account to comment on the reality of fintech, big data, and behavioral economics.
More than 34,000 people read his opinions on this social network, where he recently shared tweets ranging from unicorn startups to one about the new GDPR regulation. The images that he publishes are easy and accessible and help give a better understanding about topics as complex as the use of Big Data in marketing.
42,000 followers on Twitter. This is just one of the many numbers that this expert deals with on social media. In addition to his LinkedIn and Facebook accounts, this expert has a blog where he shares his opinions about innovation and finance. Example posts include 'The keys to delivering excellent mobile financial services' and '5 trends impacting insurance business models'.
Jesus Guerrero, an economist with diplomas from two universities and a master's in business and marketing management, coordinates two initiatives: Fincubator and Fintech Startup Summit. He is the founder of Crowemprende, a Spanish language site he defines as  "a digital diary for alternative finance and fintech." Divided into different sections, its content addresses topics related to investment, such as Business Angel and Investment Funds, and other more technical subjects like apps or digital payments.  He even touches on topics inherently removed from finance, like board games and fashion but always gives a financial spin, as in the case of Create an online cosmetic business.
On his blog, he describes himself as a worldwide FinTech, InsurTech and PropTech influencer. Current president of AEFI (Spanish Fintech and Insurtech Association), Rodrigo García de la Cruz is an industrial engineer with a degree in Business Administration and an Executive master's in management in Financial Institutions. His resume is fantastic, and so is the content on his Spanish language blog.
Video posts and interviews conducted by other media outlets, analysis of financial innovation, and events he attends are some of the topics that you can find on his blog, though a good portion of his articles focus on his specialty:  the world of fintech and insurtech.
This self-professed economy watcher is a part-time professor and part-time entrepreneur. On his blog you can find an ever-evolving Econopedia –an encyclopedia of the economy, in Spanish–or you can even download his book 'Survival Guide, 50 concepts that will help you understand the current economy'. On Twitter, where he has more than 90,000 followers, he shares stock market updates and political events like meetings between world leaders. He combines this content with less dense information like recent awards for economic journalism or events  that he attends. An informative profile, and above all, multidisciplinary.
BBVA Research's Head of Macroeconomic Analysis, he is also an economics professor at the University of Valencia. He has been a consultant for institutions such as the OECD, the European Commission, and the Fundación de Economía Analítica (Foundation of Analytic Economy). He has also worked as a researcher for Spain's Ministry of Economy. He has published two books about economic analysis and has written scientific articles for highly acclaimed publications such as the Journal of the European Economic Association and the American Economic Review.
In addition to his extensive research and teaching work, Rafael Domenech is an active social media user. Using his bilingual Twitter account, the BBVA Research economist undertakes to disseminate topics about the present-day economy, for both national and international audiences. Thanks to his posts, we can stay abreast of a wide range of topics from eurozone economic predictions to the impact of robotics on the European job market, and OECD reports on Spain.
With an impressive track record in the world finance and the economy, Maria Muñoz is a financial advisor and currently works in private banking. She is also a member of the European Financial Planning Association (EFPA). She frequently collaborates as a finance expert in Spanish media outlets such as TVE, Expansión, and El País.
Maria Muñoz created her Twitter account in 2011 to provide a place where the economy and finance could be discussed and debated, primarily in Spanish. With her account she provides the main financial news of the day to her more than 36,000 followers. In a casual, intimate style, Maria Muñoz helps make complex economic subjects more accessible and easy to understand. It's no coincidence that in 2012 and 2013 she was chosen by Twecos as one of the five key twitter accounts to follow for current economic affairs.
Bradley Leimer stands on an extensive professional background in the world of finance and fintech. The financial influencer with more than 44,000 followers on Twitter currently works as Managing Director, Head of Fintech Strategy at Explorer Advisory & Capital, where he is tasked with providing financial advice to early-stage companies. Bradley Leimer actively uses his Twitter account to provide his followers every type of tool to better understand the financial sector. Beyond tweets and comments, this San Francisco-based influencer gives users the chance to chat with him directly about topics such as the future banking model.
Specializing in the world of financial digitalization, Carina Szpilka is currently president of the Spanish Digital Economy Association. She splits her time between this activity and her work at K Fund, a firm dedicated to advising startups in the technology field. Prior to her current roles, she has had an important career in banking and the world of finance.
In social media, Carina Szpilka has found the perfect place to share information and opinions with more than 43,000 followers.  With her consistent Twitter activity, she provides all types of content, impressions, and thoughts related to current financial topics, most specifically about economic digitalization, a topic that Carina Szpilka talks about and debates with her users daily.