Fintech news went the way of regulation both on a global and national scale this week. One constant is the rise in funding, which saw a spike in the last quarter.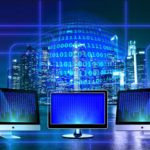 More specifically, here's what you may have missed in the fintech headlines this week:
International rules: Recent guidance from the Basel Committee on Banking Supervision setting global standards for the regulation of financial technology ("fintech") companies is helping to level the regulatory playing field between fintech companies and credit unions as well as encourage fintechs to partner with credit unions and other depository institutions. (Source: Credit Union Times)
New partnership: Mastercard and a U.S. fintech announced they are working together globally to provide issuing banks with an integrated platform of digital cash management and commercial payment tools specifically designed to benefit their small-to-medium enterprise (SMEs) customer base. (Source: ABL Advisor)
Dodd-Frank: U.S. Representative Patrick McHenry thinks it's time for the GOP to move on from its mission to kill the Dodd-Frank Act. McHenry, a front-runner to become the next chairman of the Financial Services Committee, believes Republicans should instead focus on legislation that will help prevent the next economic crisis, as well address issues involving financial technology.
40 percent: Venture backed U.S. fintech companies received about 40 percent more funding in the second quarter of this year than the previous one, according to a report released by CB Insights and PwC. The total deal value for the quarter was about $3 billion. (Source: Bloomberg)
Note: Every Friday, BBVA Compass, a leader in the U.S. digital banking revolution, publishes its weekly Fintech Friday article, giving you headlines you might have missed in the world of fintech across the country.