January 2017 saw a new era begin for BBVA Compass, the U.S. subsidiary of BBVA, when Onur Genç took the reigns as the bank's CEO and country manager.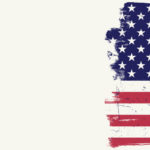 In late February of that same year, Genç and BBVA CEO Carlos Torres Vila sat down for an interview with the bank's external communications team to talk about a range of topics, including challenges that BBVA faces in the U.S., the relevance of BBVA Compass, and factors for success in the U.S. A little more than a year removed from that interview, the U.S. subsidiary has seen solid growth, with an increase of 24 percent in net income from $372 million earned in 2016 to $461 million for full-year 2017.
In recognition of the bank's growth in 2017 and the execution of the plan put in place to get there, this month's #FlashbackFriday highlights some of the key quotes taken from that 2017 interview: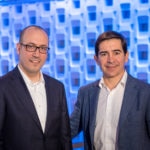 BBVA Compass President and CEO Onur Genç (left) and BBVA CEO Carlos Torres Vila.
On the challenges BBVA faces in the U.S.:
Carlos Torres Vila: "We have to maintain and strengthen a portfolio of products and services, having the customer at the center of our strategy. On the business side, the low interest rates environment has been a real challenge in recent years. This seems to be changing and we should take advantage of expected rate hikes."
On BBVA's transformation and how U.S. operations factor into it:
Carlos Torres Vila: "The U.S. and BBVA Compass have a crucial role within the Group's transformation strategy. The U.S. has become a hub for innovation and our Group is developing our most disruptive capabilities here."
Whether the U.S. continues to be a growth market for BBVA:
Carlos Torres Vila: "The U.S. continues to be a key market for the group, both because of its attractiveness and very healthy margins, despite how fragmented it is. It is also very digital. It's one of the societies where consumers have embraced digital the most and that is a huge opportunity for a bank like us, which has put digital in the forefront of our strategy."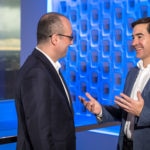 Onur Genç's first impressions of the U.S. banking market and BBVA Compass:
Genç: "We are in the Sunbelt states, and the profile of growth in these seven states is even better than the national average. As for BBVA Compass, we have a superb franchise in the U.S. Our commercial and corporate banking businesses have very good profitability, huge growth profile in the past few years, a very diversified portfolio."
Thoughts on digital transformation:
Onur Genç: "Our core platform provides real-time banking and greater transparency of account information. The synchronization of our channels lets customers view consistent account information across all viewing channels… And our branches remain a critical element for a successful digital transformation."
On the long and short term priorities for BBVA Compass:
Onur Genç: "We will continue to focus on our customers and on our team. Customer service is a passion that we all share in the Group and we will continue to have that in the U.S. as well.  We are people serving people, either as a final end customer, as a consumer, or as a decision-maker."
To read the full transcription of the 2017 interview, as well as information on more topics that were discussed, click here.