Garanti BBVA successfully issued the first bond indexed to the Turkish Lira Overnight Reference Rate (TLREF), an interest rate which has served as a new benchmark since its launch in June of this year.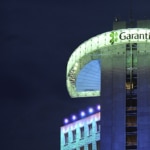 The new Garanti BBVA financing instrument was structured with a 93-day coupon payment, a nominal amount of TL 300 million, and an interest rate set at 0.25 percent additional return on the TLREF. High investor demand pushed the value at which the bond was issued to TL 975 million, representing the highest volume for a TLREF-indexed bond issued by a private bank.
By issuing TLREF-indexed bonds, Garanti BBVA is diversifying the investment instruments it offers its customers. Borsa Istanbul – Turkey's stock exchange – used international standards to create the TLREF as the reference interest rate for the Turkish lira. By offering its corporate and private customers an alternative investment tool based on this new reference interest rate, BBVA has contributed to the spread of TLREF-related products. Garanti BBVA believes that products based on TLREF will become more widespread and will contribute to future increasing depth in Turkey's financial markets. Consequently, Garanti BBVA will continue offering these products to its customers.