Garanti BBVA is the industry leader in Turkey with its innovative retail banking products and services. As such, it was recognized as the Best Retail Bank in Turkey for the fifth year in a row by 'World Finance,' the internationally respected publication covering the global economy.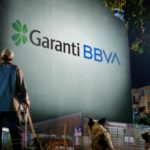 Garanti BBVA is the first bank in Turkey to win this award five years running. In addition to the bank's 15 million retail banking customers, its banking activities – such as financing more than 324,000 car purchases and more than 518,000 home purchases – have contributed to its success.
Furthermore, 'European CEO Magazine' also recognized the bank, naming it the Best Retail Bank in Europe for the second time. Garanti BBVA also ranked first, according to 2019 second quarter results, among private banks in terms of volume of consumer loans and savings accounts.
Garanti BBVA Executive Vice President, Mahmut Akten commented on receiving these accolades, "At Garanti BBVA, we began a journey of transformation looking to the future of banking and responded by prioritizing the strength of our relationship with our growing number of retail customers and focusing on customer satisfaction and loyalty." Akten credits the bank's rich range of products, complemented by its investment in digitalization, its world-class technology infrastructure, and dynamic approach to process management for improving its customer experience.
"Our vision it to make our customers' lives easier by providing them a flawless experience and offering a myriad of services across every platform. This is essential to fulfilling our mission: 'To bring the age of opportunity to everyone.' We are proud to have been named best retail bank in Turkey and Europe by 'World Finance' and 'European CEO,' respectively and see this as a validation of our strategy. We will continue to offer only the best to our customers," the bank's vice president concluded.