Garanti Bank has been driving digital banking growth for 20 years in Turkey, leading the development of mobile banking in the country. Bora Uludüz, Garanti's senior vice-president of Digital Banking, says the Turkish bank set digitization as one of the pillars of its strategy, dedicating relevant resources to the development and deployment of new technologies.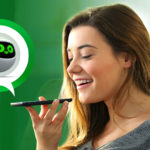 In an article published by the European Financial Management Association (EFMA), Bora Uludüz, reviews the advances made in digital banking at Garanti and explains how the bank's mobile application is meeting customers' needs.
"The fundamental pillar of Garanti's digitization efforts is our mobile banking application, Garanti Cep, which covers a whole range of operations that allow the customers (including SME) to carry out practically any transaction without having to go through a branch of the bank", Bora Uludüz said.
Garanti Cep's features include iris recognition which provides easier and more secure access. In addition, thanks to new developments in UGI, the bank's voice assistant, customers can carry out a gamut of operations and receive answers to complex questions such as "How much did I spend in supermarkets with my credit card last month?"  Currently, UGI has 1.9 million customers, exceeding 1.8 million of interactions.
Bora Uludüz also underlined that the app allows customers to use QR codes to send money between individuals. "This functionality offers a quicker option for bank transfers without having to enter account numbers. QR codes are also used to withdraw or deposit money at ATMs, thus reducing the amount of time it takes to carry out this type of transactions to a matter of seconds."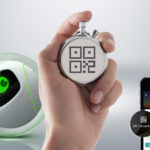 Garanti Cep's functionalities include retinal recognition which provides easier and more secure access.
The mobile app also allows remote management of appointments with a bank representative. If you need to visit a branch to speak to an agent, the app arranges the appointment so avoiding lines and unnecessary waiting time.
Garanti Cep was named the preferred application in 2017 in a survey carried out by MediaCat, one of the leading Turkish marketing publications. Garanti's application was also chosen as the favorite bank app in Turkey, according to the 2017 Lovemarks survey. The survey found Garanti Bank to be an "indispensable brand" for 33-44 year-olds. Recognition of the success of Garanti Cep in Turkey was confirmed by the comparative study on the mobile sector carried out by Forrester Research, which named the Garanti mobile application as number 1 in the category of user experience among 12 European banks. In the same study, BBVA came out top in the category of best mobile banking application for the second year running.
Garanti Bank's vice president for digital banking put this success down to offering the best user experience for 5.7 million mobile customers and the bank's focus on offering multi-channel digital banking services. Garanti Bank has 6.5 million digital customers, with 92 percent of customer transactions carried out through digital channels.