Garanti BBVA founded SALT in 2011 as an autonomous non-profit entity devoted to the dissemination of culture and the development of independent and sustainable content production environments.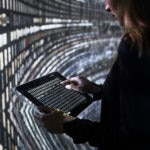 In the current climate of social isolation, SALT is now offering open access to all visitors with an interest on topics such as art, architecture, design, economics or social studies.
Additionally, to help new users navigate the more than 1,840,000 digital files hosted on archives.saltresearch.org, SALT has rolled out 'Ask for SALT Research', an initiative where expert users assist visitors in finding specific information.  In addition to the SALT Research and Programs teams, a team of volunteer researchers, trainers and experts will answer user questions.
SALT collects the exhibitions, documentary films, web projects, performances, talks, debates, panels, conferences or workshops that it has promoted during its nine years of life, giving shape to a body of work for others to study.
All these contents are available on saltonline.org, which is updated on a regular basis.  All debates, talks, presentations, conferences and performances organized by SALT are also available on the organization's YouTube channel.