Today, Istanbul Jazz Festival which is being organized by İKSV (Istanbul Foundation for Culture and Arts) since 1994, is not merely identified with jazz music but also offers a wide selection of different genres including rock, pop, blues, reggae, funk, world music, as well as experimental work combining electronic music and jazz, covering a huge geographical region ranging from Latin America to Northern Europe.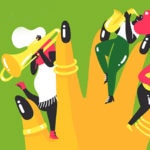 For the past 45 years, İKSV (Istanbul Foundation for Culture and Arts) has made endless contributions, not only to jazz music but also to the entire national culture and art scene. The festivals and events organized by İKSV are supportive of the social development of Turkey, with endeavors to make Turkey an attraction in culture and arts. Istanbul Jazz Festival is one of the prominent devoted activities of İKSV. And Garanti Bank is proud to be a part of this story of achievement for the last 20 years.
Jazz is special for Garanti. Making jazz entails a heavy team work and it has a structure that allows for personal creativity and a wholly different tone in music. The same applies for the corporate culture of Garanti. The nature of jazz music, in this sense, corresponds to the corporate culture of Garanti.
The support Garanti Bank offers for jazz music started in 1998, the year Garanti became the main sponsor of the Jazz Festival. Garanti is eagerly supporting Istanbul Jazz Festival that made jazz music admired by a wider audience in Turkey, with the brand "Garanti Jazz Green". Garanti has been the main sponsor for 20 years for this festival, which has been popularizing the universal polyphonic music among masses and also adding color to the social life within the society.
Specifically for this year, which is Garanti's 20th sponsorship anniversary, Garanti thought about making a special cheerful campaign. This year İKSV, gave away "Culture and Arts Gift Cards" to a thousand students in honor of its 45th year. And Garanti drew its inspiration from this precious action. Thus, Garanti came up with another surprise for students in honor of its 20th anniversary.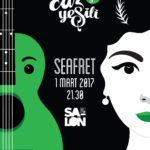 Garanti Bank sponsors Istanbul Jazz Festival. - Garanti Bank
100 university students and their friends-one for each- from all around Turkey, will be hosted in Istanbul. 470 students attended the social media competition. Among the winners, 40 students are from cities other than Istanbul, such as Bingöl, Çorum, Gaziantep, Hakkari, Manisa and Muş. The young winners' preferences focused on Fatoumata Diawara & Hindi Zahra and Dee Dee Bridgewater concerts.
Istanbul Jazz Festival promises a variety of concert experiences for the viewers with the diversity it offers meanwhile aiming at sustaining the historical and natural texture of Istanbul with unique music events and increasing the diversity of also the viewers through adding new venues to the city. The festival has made Istanbul acquire a new position in the international map of concerts and it also is a significant model for music sector and similar festivals that has been developing increasingly in recent years.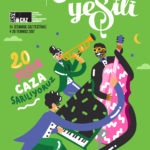 Istanbul Jazz Festival offers a variety of concert experiences for the viewers. - Garanti Bank
International festivals like Istanbul Jazz Festival also contribute greatly to the strengthening of communication among nations. Jazz Festival increased international participation and has made a tremendous impact while it also brings together various cultures and ways of living in Turkey. For culture and arts, the sustainability of high profile festivals like Istanbul Jazz Festival plays an important role for the visibility and promotion at the international level.
Besides all, Garanti shares the enthusiasm of the International Jazz Day celebrated by UNESCO since 2012 every 30th April, with special concerts. Within the scope of Garanti Jazz Green, on 30th April, in the concerts in 5 different venues of Istanbul, we offer a variety of performances for music lovers. With the Garanti Jazz Green concerts that are organized throughout the year, we are meeting the followers of jazz in such venues as Salon İKSV, Babylon Bomonti, Nardis Jazz Club and Zorlu PSM.