World Finance Magazine and European CEO Magazine pay tribute to the BBVA unit's achievements in customer experience and digital transformation. Garanti has been named as "the Best Retail Bank in Turkey" by World Finance Magazine and as "the Best Retail Bank in Europe" by European CEO Magazine in recognition of the quality of customer experience it delivers, the digital transformation of its branches and innovative projects and solutions such as its instant e-commerce loan.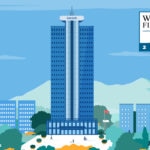 Garanti Bank's standout innovative services and products in retail banking aimed by maximizing customer experience has led to it being named as the Best Retail Bank in Turkey for the fourth consecutive year by the World Finance Magazine, one of the most prestigious business and finance magazines in the world. Garanti has also been recognized as the Best Retail Bank in Europe by European CEO Magazine, which is distributed in 28 countries in Europe.  Garanti is the only Turkish bank to have won the World Finance award for four years in a row. Its innovative approach as seen in the digital transformation of its branches successfully carried out last year and its "e-commerce Loan" product aimed at making life easier for its customers lie at the heart of the bank's success.
"At Garanti, we add value to our customers' lives through our philosophy of investing continuously  in technology, our solid technological infrastructure, our leading position in digital banking and our innovative and wide product range," Garanti Executive Vice President Mahmut Akten said in response to the latest accolades bestowed upon the bank.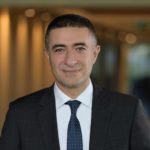 Garanti Executive Vice President Mahmut Akten
"These prestigious awards and being chosen as the best retail bank in Turkey for the fourth year in a row by World Finance make us proud and motivate us further to do things even better. The innovative service model implemented in August 2017, in which our customers get all kinds of services within the axis of digitalization from a single point in the fastest and easiest way, has made a significant difference both for the sector and our customers in what has been a pioneer move in a new period. Our primary philosophy has always been the "customer comes first"; that's why we invest heavily in artificial intelligence and big data to deliver the best experience for our customers.
Akten said all of the platforms used by our customers bring them the ideal experience, providing all kinds of banking services. "Thanks to the rapid impact of digitalization, you stand out in the banking world by offering customers the service they need no matter what the time, no matter where. Based on this approach, we have created the "Garanti e-commerce Loan" which aims to make a difference in the fast-growing e-commerce sector and play an important role in attending to the financial needs of consumers in Turkey.
"Garanti customers can shop easily from contracted e-commerce websites with payment terms of up to 48 months through the 'Garanti e-commerce Loan'. Through this and similar innovative products to be rolled out in the future, we will continue to make customers' lives easier, adding value in a fast and secure manner," Akten added.