With Harvey gone from Texas skies, sun shines spotlight on victims' road to recovery
As flood waters caused by Hurricane Harvey receded, thousands of south Texas residents  found themselves left with damaged homes, cars and other property in the historic storm's wake.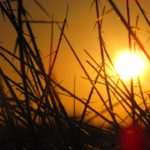 Now that Harvey, possibly the worst storm the Lone Star State has ever seen in terms of flooding and damage (an estimated $190 billion according to AccuWeather), has faded, people have begun to shift their attention to rebuilding both their lives and property– one brick, board, scrap of metal, or financial plan at a time.
We're a resilient city...
"There's a lot of confusion out there as to what the first steps are once the flood waters recede, especially since many people may still be flooded," said BBVA Compass Houston CEO Mark Montgomery. "It's going to take weeks and months for people to rebuild their lives, but we're a resilient city that's going to bounce back."
Resources for those affected by the storm are available on many websites, including the Texas Department of Insurance, FEMA, and the Texas Workforce Commission, among others.
For example, the Texas Department of Insurance offers information based on different circumstances people are currently facing as Houston and surrounding areas dry up. This includes a quick guide on filing claims, deadlines and resources for affected homeowners.
While the larger projects for many people remain, basic financial needs still need to be met, especially for victims who lost work hours and wages after businesses shut down during the storm. According to FEMA, if people lose work due to federally declared disasters like Harvey, they could qualify for Disaster Unemployment Assistance. People affected by the recent storm can check with the Texas Workforce Commission to inquire about the program.
BBVA Compass Retail Banking Segment Executive Larry Franco said the bank is also trying to do its part to help people who may be facing financial uncertainty and has waived ATM fees for customers and non-customers in affected areas until September 8.
"Every penny counts for people who have been displaced by this tragedy," said Franco. "One of the hardest parts of a long, challenging journey is that first, small step. We're here to help them take it."
Have aftermath rumors clouded your perception on what is fact and false? Click here for a rumor control rundown from FEMA.
---
For more stories and articles related to Hurricane Harvey, click here.
Click here to make a contribution to those affected by Hurricanes Harvey and Irma. The BBVA Compass Foundation will match donations up to $150,000.
For more information on how BBVA Compass is helping those impacted by Hurricanes Harvey and Irma, click here.