The importance of design and user experience in company development
User experience (UX) and design have had to fight hard to gain prominence in the battle for company development. Renowned experts told us why at the BBVA Innovation Center in Madrid in GEWOTUP 2015.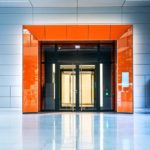 Marisol Fernández, master of ceremonies at the event on user experience in the BBVA Innovation Center in Madrid as part of Global Entrepreneur Week, started by presenting some talks which all share the common feature of having people at their heart.
Ced Funches, a guru of UX (the English acronym for user experience) who has worked with the NBA (as art director for the Minnesota Timberwolves) and is a serial entrepreneur, explained why good user experiences are a source of inspiration that we cannot afford to ignore.
"Today, the inability to understand differences and the multiple cultures across the spectrum of potential customers is enough to immediately disqualify a person" argued Funches, who cited this as the basis for understanding previous successful UX initiatives.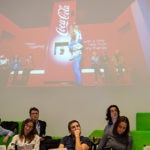 "Your users must feel loved. Otherwise, you're selling them a toxic product. Toxic products have no value". For Funches, Disney and Coca Cola are prime examples of a well-designed user experience.
The soft drink giant wants everyone to drink their star product, and this is what you see in their numerous advertising campaigns. Because they're inclusive –no question–, but above all because they focus on universal sensations like happiness and well-being that attract every possible type of customer.
In the case of Disney, Funches noted particularly that the user experience is designed to last a whole lifetime. "From when customers are aged five to the day they die, they remember having felt loved by the characters in the films." For the former art director at the Minnesota Timberwolves, the tactics of the company founded by Walt Disney embody the fusion of UX and capitalism. "The maintain the fantasy in their amusement parks because as soon as this goes, so does their revenue flow. When was the last time Disney lowered its prices? Never. They only raise them because people keep on coming.""
Immediately after, Mary Wharmby highlighted the role of design in empowering companies and technologies. "Of course, the most famous case is Apple. But companies that are just starting out shouldn't think this is beyond their reach. Many startups have been founded by designers, and they're also success stories."
Kickstarter and Airbnb are just two of the very potent examples given by Wharmby, Director of UX in Spring Studio with over ten years' experience in the field of user experience. She also listed what she considers to be the six superpowers of design, as a way of applying the Design Thinking methodology to companies. "Thinking like a designer will help you implement customized, reliable and successful user experiences". This is done with the help of six cornerstones she calls the six design superpowers::
1- Human-centric
2- 2- Motivated by research
3- 3- Practical and strategic
4- Collaborative
5- Visual and practical
6- Validated and iterated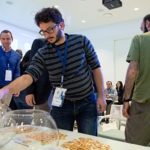 At the end of Wharmby's talk, Ced Funches once again took over to conduct a workshop entitled "Do something that lasts". In the workshop he described briefly what is needed to give an app staying-power in a world in which "80% of mobile apps are downloaded, used once and then deleted".
Using an example of UX in financial services, Funches shared some of the rules he considers basic when creating user experiences:
- Identify the basic needs of your business.
- Be direct and speak as your company would –don't fake your app's personality.
- Teach, rather than explain, how you can help the customer.
- Point out shortcuts and skip the boring bits.