A new look comes to the 2020 Entrepreneurial Opportunity Contest, but the meaning stays the same
Last year, BBVA USA launched the Entrepreneurial Opportunity Contest, an initiative aimed at helping up-and-coming small businesses enhance their operations.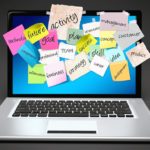 The contest, co-sponsored by The Business Journals, gives businesses with innovative services, products, or business models an opportunity to submit their entry for a chance to be selected as contest finalists and pitch their idea to a panel of judges. Contests are held in various markets, with one winner per market receiving $10,000 for their business.
What started as a contest in only a handful of areas has flourished into an annual competition in multiple cities all across the bank's footprint.
This year's iteration, however, will have a different look - given the developments of the ongoing COVID-19 pandemic. While the health crisis has painted the contest into a whole new picture, it also has given a whole new meaning to the businesses owners vying for the top prize, given the negative ripple effects the outbreak has had on the economy.
BBVA USA Small & Medium Enterprises Network Director Elizabeth Dobers has been an active participant, panelist and overseer of the contest. Dobers recently gave her thoughts around a variety of topics related to the initiative - including the modifications to its format.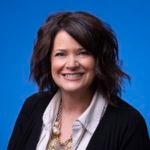 Elizabeth Dobers
What has this contest meant to you personally and professionally?
Personally, it really plays on my heartstrings, because being able to give small business owners an opportunity to tell us their story is such a great thing. Hearing all the stories from all of our finalists, and even before then with people who first submit, some of their stories are pages long. They tell us how important it was for them to start their business, and I love seeing their passion come across about what they do. It's very heartwarming to hear why people started what they started. Our contest winner last year started their business because of a tragic event. They wanted to do something to prevent something like that from ever happening again. There are many stories like that - starting a business to make the world a better place. I've worked with business owners for years, and witnessing their courage, their ability to never give up and their determination to find improvements in society, it's a beautiful thing to see.
Professionally, it has provided me with the education I need to better understand the needs of small business owners, and how we at BBVA can meet those needs. Our bank has given us the resources and the backing to support this program, which speaks to our core principle of creating opportunities. In addition, with this program we are putting that principle into action, not just talking about it. It makes me proud to work for a company that continues to support this initiative.
You've been through a lot of these contests and experienced a good amount of memories around it. What has been your most favorite part of this entire initiative?
Definitely the live pitching. These small businesses owners come with so much energy. They're excited to share what they're doing, and give us samples of their product, things like that. It's so contagious. I've seen this in every market where we've held the contest.
The bank has a big focus on small businesses and how they're the cornerstones to thriving communities. Can you speak on this and how that has helped you give direction to the bank's small business banking operations?
We know that these small businesses employ a majority of the private workforce in this country. To keep the country and economy moving, we have to make sure to support our small business owners. We need to give them the tools, access to capital, financial guidance and advice they need to continue to thrive and grow their business - so they can create more jobs and provide necessary essential services.
How has the current pandemic affected the contest from a logistical perspective?
This year will be very different because of the pandemic, but we've adapted. We're moving to holding virtual events for the finalists. Before, these events were all in person. We're trying to keep the integrity and the content very much the same and keep it as interactive as we can. We will be doing a lot of things in advance that we would be doing at the live events, such as pre-recording pitches for the contest, and then putting it all together on a webinar that will be shared with the judges to be viewed. We're still trying to be creative and generate the excitement of a live event and still have our panelists engaged. This year, we've even added a BBVA small business client to the panel - someone who has survived through the pandemic - to talk about their experiences during the pandemic, and how businesses can move forward through their hardships.
Speaking of that - what does the contest mean for these small businesses now, in the middle of this pandemic?
This contest shows that no one has given up on these small businesses. We're trying to promote them. These small business owners are looking for answers, help and guidance. In some small way, we can play a part in that area. This is the time for us to step up, even more so than we have in the past.
The contest will be held in the following markets: