After coming back from summer vacation, the back-to-school shopping preparations get underway. We frequently choose to buy school materials online in order to save time and money. Consequently, we should familiarize ourselves with security measures to be sure we are making our back-to-school purchases with trusted ecommerce sites and protecting our personal data.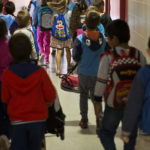 First, it is not advisable to enter personal data or banking details when connected to the Internet via a public Wi-Fi network. These networks tend to lack necessary security measures and frequently don't require a password to connect, which means our data could be compromised.
When web pages begin with "https" and have an icon of a closed padlock in the navigation bar, your data is encrypted, and thus protected. If we verify that a web page we are browsing does not have the "s" after "http" in its address, we should not submit our data.
When an e-commerce site offers a range of products with prices that are very low compared to standard market prices or if they offer "to good to be true" sales, we should immediately be on the alert.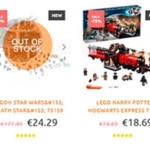 4. A signal that we are dealing with a fraudulent online merchant is that they only allow us to pay with credit/debit card or by bank transfer. We should verify that the platform offers other payment mechanisms like PayPal, which is characteristic of legitimate online stores.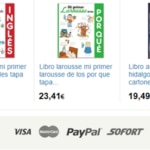 5. You should use strong passwords with at least eight characters that include letters, numbers, and some special character. If you have to register as a user with a site in order to make an online purchase, you should use a password that is different from the rest of your passwords for other accounts or services.
EThere are other security measures we should adopt as standard practice when using the Internet in order to protect our children's digital identities:
Using quotation marks to search on a child's name will return his or her existing online information. If needed, in Europe you can exercise the "right to be forgotten" and request the removal of indexed search data by filling in this form.
Help your children configure the privacy settings for their social network profiles and be sure they understand that they should not publish or send any sensitive photographs or personal information.
Using parental control tools increases protection of minors from inappropriate or malicious content.
Sharing laptops and tablets at home makes it easier for you to track your children's Internet use so you can be aware of any possible risks they face.
This back-to-school season, let's adopt secure digital habits and be careful when we're buying products online.